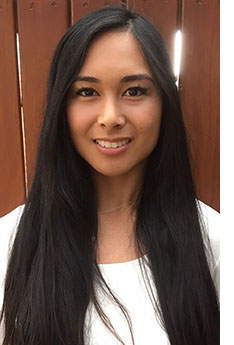 What is your current position at SDN?
Occupational Therapist/Key Worker.
What has been your employee journey at SDN? How you came to join, how long you have been here, if you have held any other positions?
I've been at SDN for 2 years as an Occupational Therapist. I came to join as I'd heard from a friend that their relative attended Beranga, SDN's autism-specific preschool at Rooty Hill. I Googled the place out of interest and I came across a job advertisement for an Occupational Therapist
which was great timing for me as I was after a new job.
What is something most people wouldn't know about you?
I had a near-death experience in high school, luckily I'm alive today!
How do you like to spend your weekend?
Going to the gym and eating good food.
What does your perfect holiday look like?
My perfect holiday would include a mix of adventurous day trips and sight seeing as well as unique culinary experiences aka tasting new food.
Who has influenced you most when it comes to how you approach your work?
I can't choose a single person but I'd have to say a culmination of all my managers has influenced my work ethic and how I approach work. They've all been great role models for who I aspire to be and have always been great at building a cohesive team and were living proof that hard work pays off.
What was your first job?
Pharmacy Assistant when I had just turned 15.
Is there a work related accomplishment that you're really proud of?
Seeing a particular client go from being nonverbal and not interacting with adults outside of his family, to now conversing with 3 or more words together following intervention (I worked as a key worker for them so worked on speech related goals with them).
What superpower would you like to have and why?
I'd love to be able to fly. There's something so calming and beautiful about being up in the clouds when flying in the plane. Also sunsets and sunrises are two of my most favourite sights in the world. It would be great to be able to experience the serenity of the clouds and see the sun rise and set whenever I want.
If you ruled the world, what would you change on Day One?
If I could do anything as a ruler, on day one I would start working on ending animal torture and slavery.
What are three things that are left on your bucket list?
I want to see the Northern Lights/Aurora Borealis, buy my dad a nice car, and start a business.