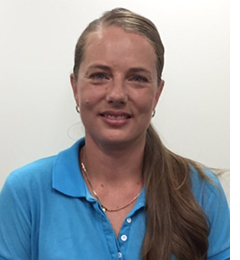 What is your current position at SDN?
Senior SDN Enquiry Team Member.
What has been your employee journey at SDN? How you came to join, how long you have been here, if you have held any other positions?
have been with SDN for 7 years working in various programs including Inclusion Support Agency and Early Childhood Links. Previous positions  include Office Administrator for ISA & ECL Programs, Intake Officer and Intake Coordinator and SDN Enquiry Team Member.
What is something most people wouldn't know about you?
I do Physical Culture and love cake decorating.
How do you like to spend your weekend? Watching my children play sport (cricket & rugby league), being outdoors and going on adventures to new places, spending time with friends and family.
What does your perfect holiday look like?
Anywhere as long as its full of adventure.
Who has influenced you most when it comes to how you approach your work?
Previous work colleagues and managers in past positions have made my approach to work the way it is today.
What was your first job?
Retail assistant at Grace Bros as a Christmas Casual.
Is there a work related accomplishment that you're really proud of?
Being part of a team that is all about inclusion and receiving nice feedback from families.
What superpower would you like to have and why?
I would love to be able to heal people from sickness.
If you ruled the world, what would you change on Day One?
If I could rule the world, on day one I would start working on ending terrorism.
What are three things that are left on your bucket list?
Physie Grand Final, see more of Australia, and go on a cruise.