News
International Women's Day 2018
In celebration of International Women's Day 2018 we would like to share the story of one of our founders.
Did you know that SDN was founded in 1905 by women for 'fellow women', to progress equality through working-class women's access to organised child care?
And a long line of determined women continued to grow SDN on this foundation. In 1919, Dorette 'Dorothea' MacCallum joined SDN's Executive Committee, becoming President from 1923 until 1937. Known for her strong will, and dedicated to progressing access to early childhood education, in the 1930s her leadership expanded SDN in founding the first nursery school and nursery school teacher training in NSW. Lady MacCallum also oversaw the opening of several of our centres still in operation today (SDN Paddington, SDN Northern Suburbs, SDN Linthorpe Street, and SDN Erskineville) and innovations such as updated child health and nutrition practices.
Also heavily involved in women's advocacy organisations, such as the National Council of Women and the Sydney University Women's Society, Lady MacCallum saw such important but largely unrecognised work as '…not a charity, but a duty and privilege…" (Sydney Morning Herald, 1926).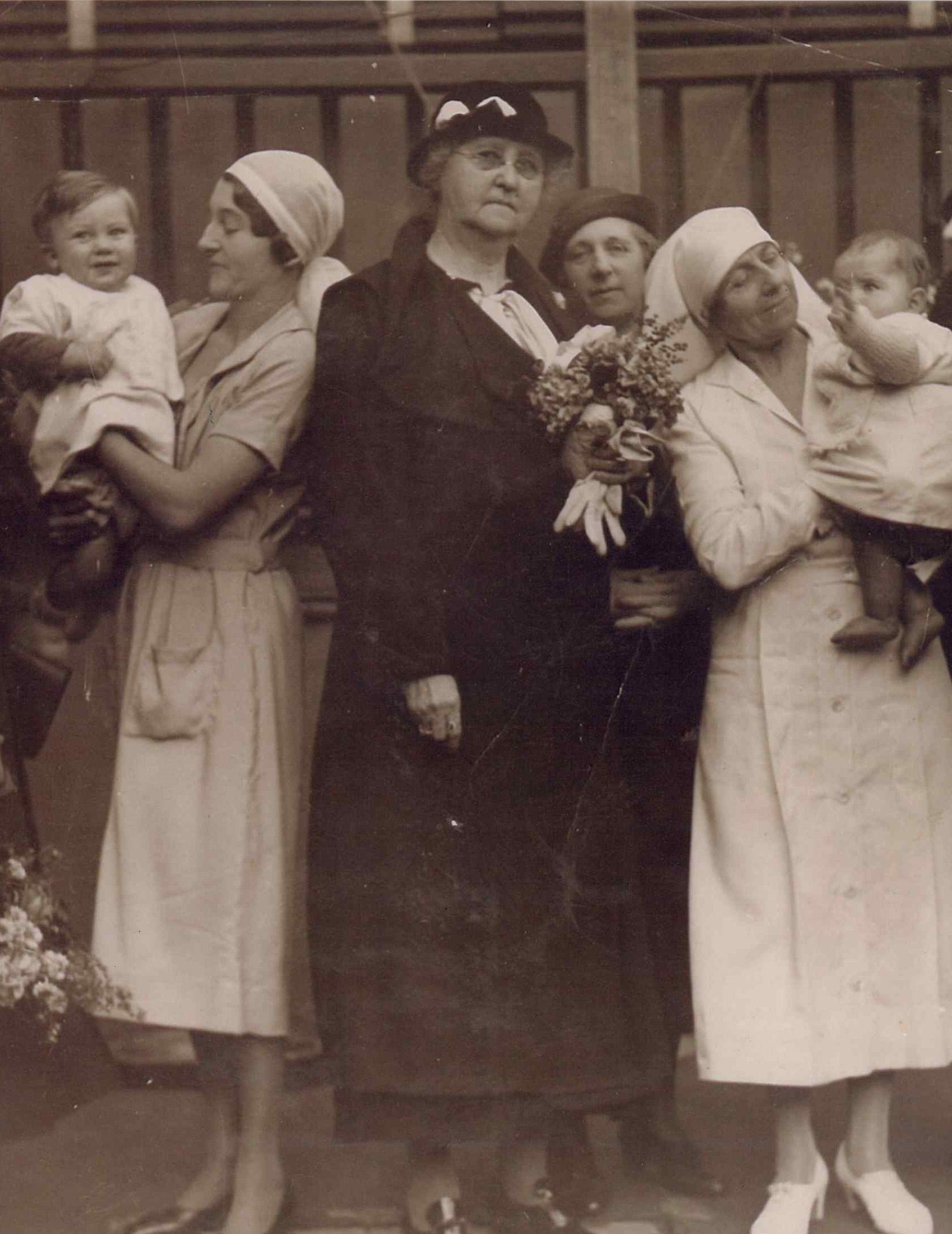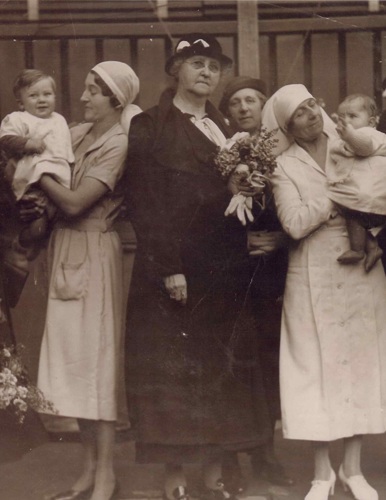 Lady MacCallum is pictured here (centre) in 1934 at SDN Surry Hills (photo from the SDN Archive).