News
Looking back at 90 years of SDN Linthorpe Street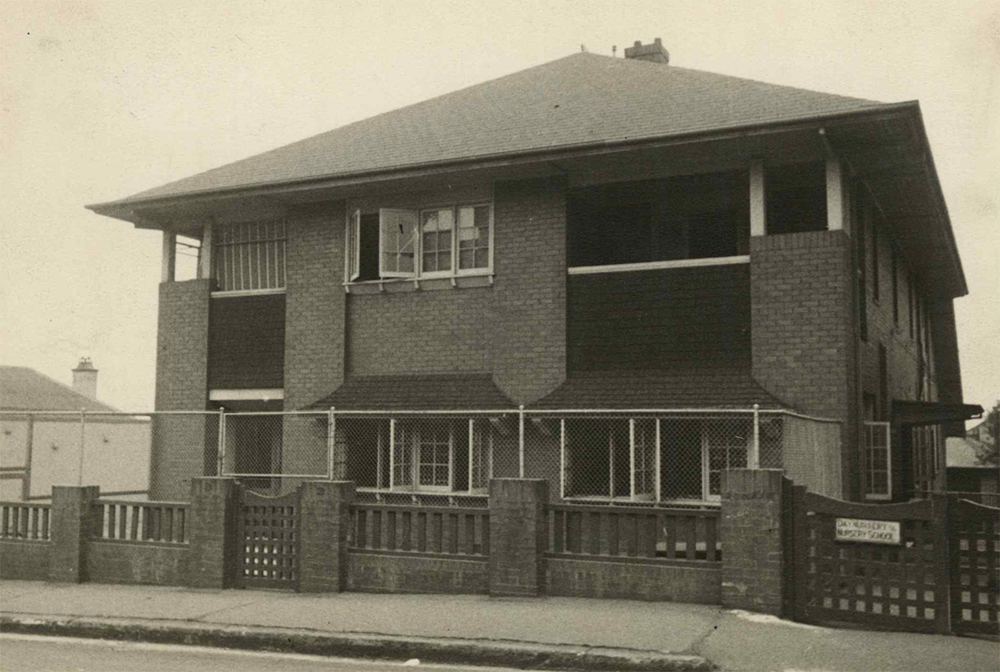 Above: The Newtown and District Day Nursery shortly after opening in 1930. The building had been purpose-built as a two-storey doctor's residence and surgery.

Around 2015, during some routine maintenance at SDN Linthorpe Street, a child's shoe was found under the floorboards. Research suggests the shoe may well have been over 100 years old. Let us take a moment to consider the number of little feet that have traversed the building since the Newtown and District Day Nursery opened there in 1930. Over the decades SDN Linthorpe Street has grown to become a 50-place-a-day centre operating five days a week – you only need to do the maths! We're sure that physician and SDN friend Dr McClelland (from whom the house was bought in 1929), would not have believed that his 'modern' brick home with surgery and tennis court would go on to have such a long SDN life.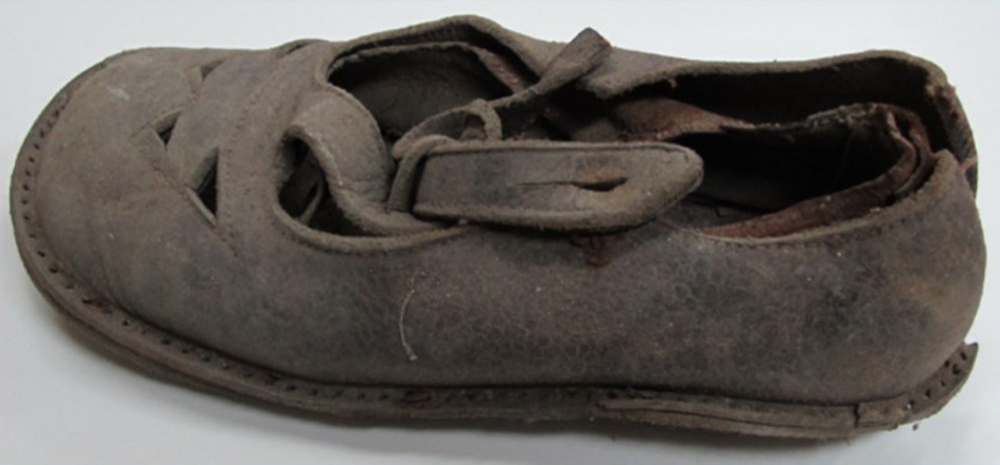 Above: The child's shoe that was found under the floor in 2015.

The Newtown Nursery was officially opened on 19 November 1930 (by Lady Game, wife of the NSW Governor) in what was essentially an industrial area where many families depended on both parents working. The children wore blue overalls at the opening which matched the colour scheme of the house. SDN had been searching for a suitable building to establish a nursery in Newtown for a long time, and the purchase of the house - which required little alteration - was seen as a fortunate one indeed.
 
Because endowments and 'donation circles' were yet to be established, Linthorpe Street's income initially derived from the renting of its grass tennis court and garage. Jumble sales and cake competitions were also a vital source of income, especially during the unforeseen economic crisis of the Great Depression (which hit Newtown exceptionally hard). The hardworking Nursery Committee was particularly grateful for an anonymous donation which enabled the funding of accommodation and breakfast upstairs for several local women who had found themselves homeless and unemployed during this time.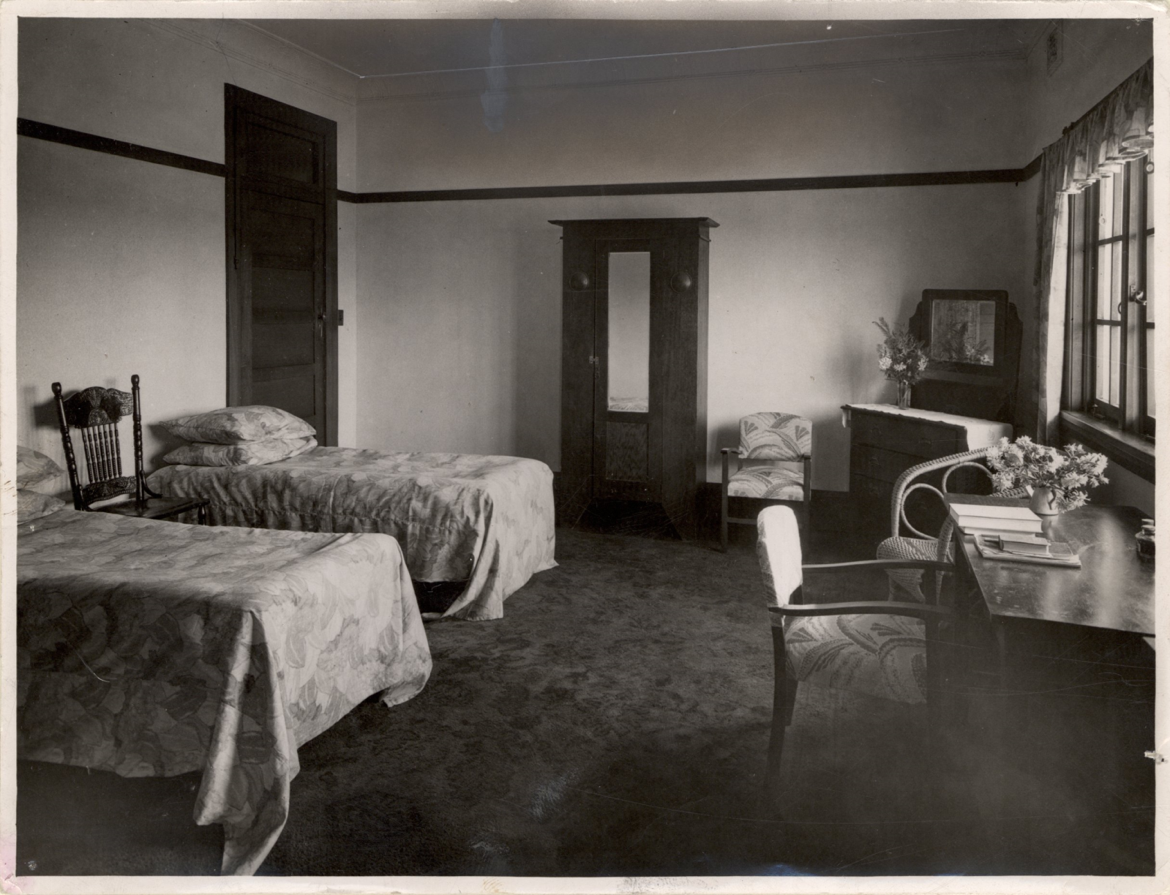 Above: Bedroom and study, Nursery School Training College, c.1940s.

Nursery Schools, which provided an educational program for children aged two to school age in a long day care setting, were pioneered by SDN. As these schools gained in public popularity, SDN sought to increase its footprint in areas of need: in 1941 its Nursery School Training Centre (NSTC) was moved from Woolloomooloo to Linthorpe St to share premises with the Newtown Nursery, and so that accommodation for nursery school students could be provided, the babies were relocated to Redfern. As always, nimble management was the key to successful co-existence. An annual report records that in 1943 our Matron, on top of her regular duties, one day provided meals for 45 children, 18 students, seven resident staff and three domestic helpers!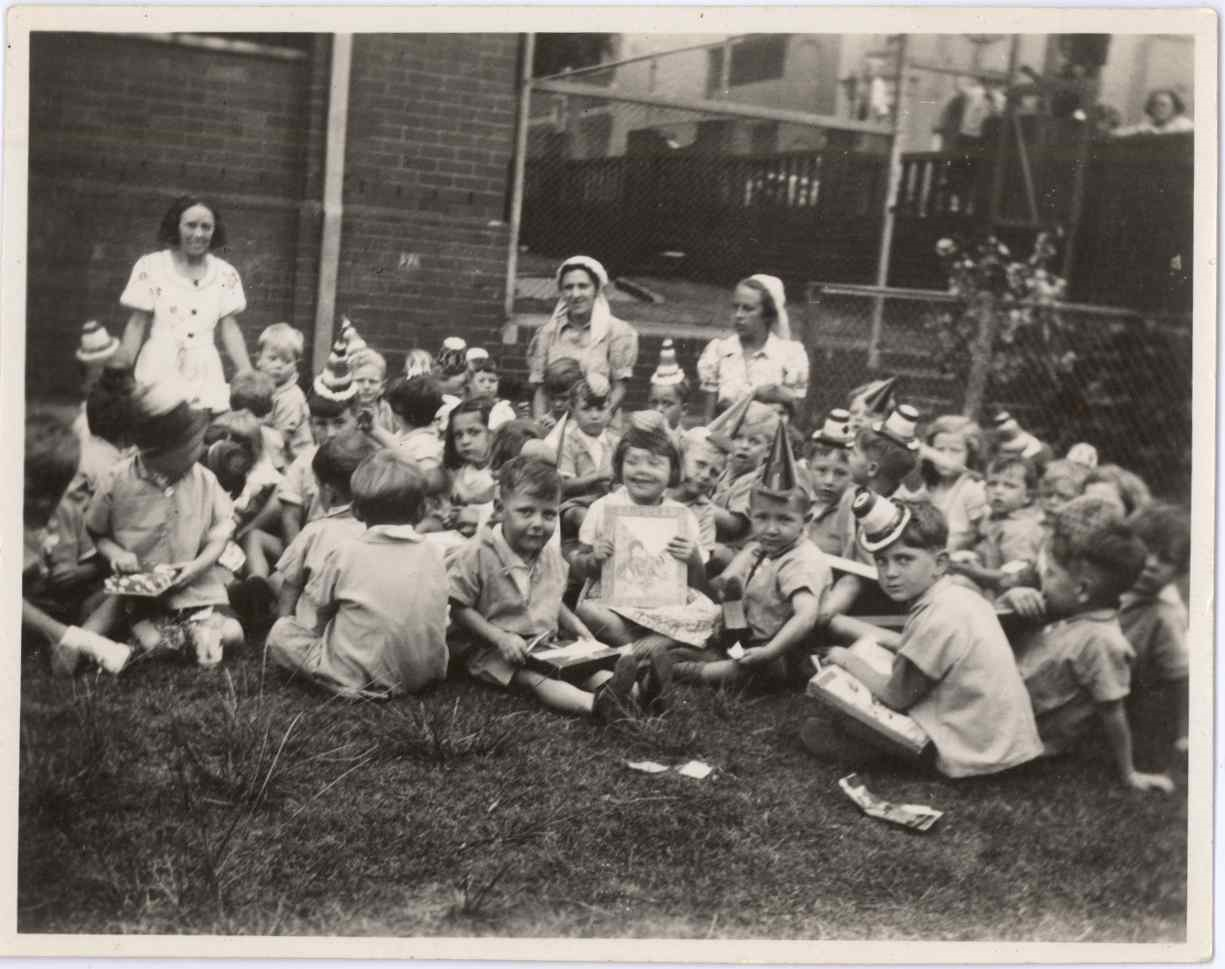 Above: Outdoor party at Linthorpe St, c.1944.
To improve the outdoor space for the growing number of children attending Linthorpe St, the old tennis court was divided into two playing areas in the 1950s – a jungle gym and a new sandpit (in the shape of a Maltese Cross). In more recent times, our children, their families and educators have shaped the design of their much-loved outdoor landscape, which now boasts a vegetable garden, a creek bed with rock pools and large stones, a timber rope bridge, and a kidney-shaped mound with seating on one side.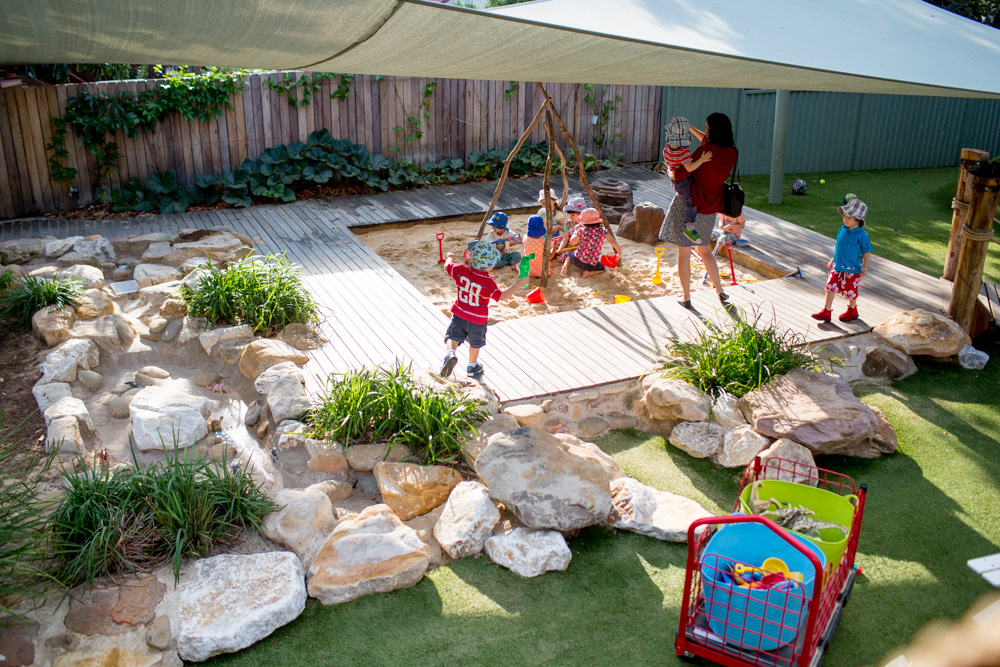 Above: SDN Linthorpe's playground today.

Making connections with the local community and the Nursery through our Services (the Special Needs Unit, Supporting Children with Additional Needs team, Children's Therapies and Aboriginal Unit have all operated upstairs at Linthorpe St) has always been a part of Linthorpe St's identity. Today, the Ngara Nanga Mai Gathering Room upstairs provides a culturally safe space for SDN's Aboriginal staff members, children and families. Each year our Aboriginal and Torres Strait Islander Early Childhood Scholarships are presented at a special morning tea there (March 2019 marked our 100th scholarship!).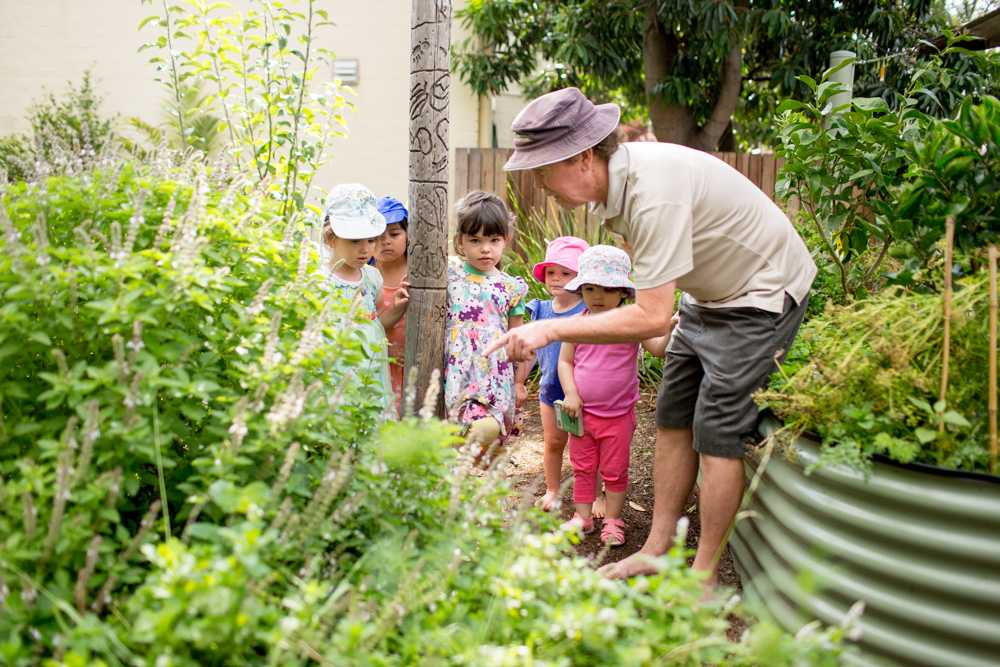 Above: SDN Linthorpe Street's amazing garden.
As you can see, from those early days until now, Linthorpe St has adapted to whatever has been asked of it, lifting beyond its weight in providing foundational lifelong learning for the Newtown community. It continues to provide a safe and welcoming place for little feet to flourish and grow.