Parenting
Art studio at SDN Woolloomooloo
When an art studio is more than just paint and paper.
A new art studio has opened at SDN Woolloomooloo where children can express their creativity each week with a specialised art teacher.
For the children of Woolloomooloo, the studio is not a stand-alone space but is integrated with the educational program and made relevant to the developmental needs of each age and stage.
For Christina Americano, Centre Director, the studio provides the opportunity to extend the centre's existing educational program, which focusses on working with the whole child, building caring hearts healthy bodies and curious minds.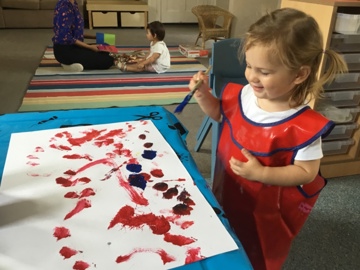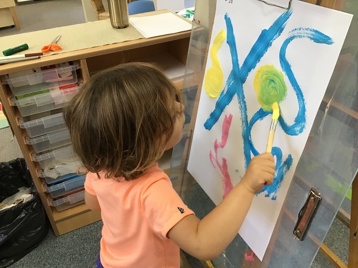 Megan O'Brien, Woolloomooloo's Early Childhood Teacher who runs the art program says, "It's been particularly amazing to see our toddlers exploring their new space. Creating works with paint and colour, developing concentration, coordination and fine motor skills. At this younger stage, children are still learning and developing the skills to hold and manipulate equipment. It takes a lot of coordination and concentration for a toddler to hold a paintbrush and control the movement of it."
Christina and the team enjoy seeing the joy that creating art inspires at all ages, but, Megan says, toddlers, in particular, relish the feedback they are getting from their senses: the way the crayon feels, the smell of the paint, the squishy-ness of the clay.     
Pre-schoolers at SDN Woolloomooloo are also enjoying the studio and have been learning about the importance of 'lines' in the design world, getting 'hands-on' to create textured lines from a range of materials.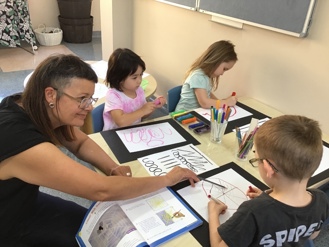 Megan also adds, "Creating art expands a child's ability to interact with the world around them, and provides a new set of skills for self-expression and communication."
Art can become a pivotal mode of uninhibited self-expression and amazement for a child. Art matters the same way language matters. It is a fundamental component of what makes us uniquely human. Source: The importance of art in a child's development - Blog. 
The whole team at Woolloomooloo are excited to support the children's creative language to grow over the months ahead.        
SDN Woolloomooloo is now enrolling.