We all love GOOP!!!
Young children are intrigued by different textures and at SDN we love to create low cost play experiences from simple ingredients.
So clear an area, make them some goop, and watch them explore.
Ingredients:
-1 cup of corn flour
-A small amount of water
-1 Large flat container
-A few drops of food colouring
Put about a cup of cornflour in the bottom of your container. Add small amounts of water, stirring with your hands as you go, until you get a runny consistence. Add a couple of drops of food colour.
Cover surfaces and allow your child to explore and experiment with the GOOP!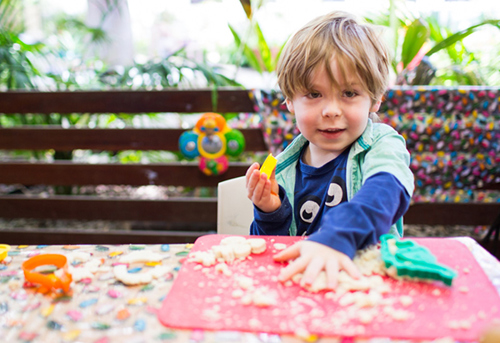 Find out more about SDN Early Education and Childcare centres