SDN History
Happy 112th Birthday SDN!
"A preliminary meeting was held at […] Roslyn Gardens on Thursday afternoon August 3rd for the purpose of organizing a movement to establish a Crèche." (Minute Book of The Sydney Day Nursery Association, August 1905, SDN Archive)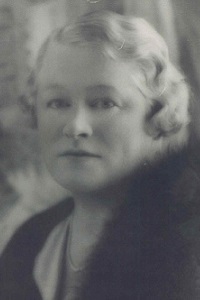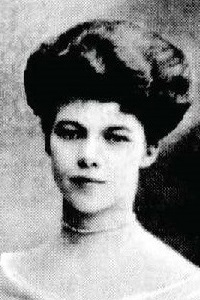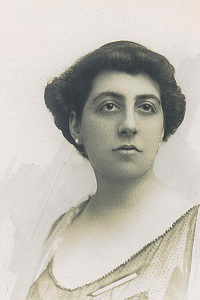 Marguerite Fairfax                            Linda Teece                                   Julie Cohen                                     
The story of SDN began in Sydney 112 years ago, in a room at Roslyn Gardens in Darlinghurst. It was the 3rd of August 1905. Thirteen affluent and politicised women came together that afternoon, united in the belief that the working mothers of inner-Sydney urgently needed help.
At the turn of the century, many working mothers lived in the impoverished inner suburbs, and most were struggling to balance their daily lives. Some were widows, and others were unmarried or had been abandoned by their husbands. They had no choice but to work. Every day these mothers grappled with the problem of how to care for their babies and young children when there was no available child care.
But that day in Darlinghurst, these thirteen compassionate women were determined to solve this problem for their 'fellow women.' Those present at this very first meeting were: Marguerite Fairfax; Julie Cohen; Amy Jane Whiting and her daughter Sylvia Whiting; Elsie Macdonald Gill; Jeanie Dane; Frances Newton; Linda Teece; Mrs Maitland; Mrs Bennett; Miss Jenkins; Miss Arnold; and Miss DeSailly. Animated and energised, they elected committees, office-bearers, and a council. Significantly, they agreed that a Crèche (a day nursery) be created in the nearby suburb of Woolloomooloo.
For this venture to thrive, these enterprising women knew they had to garner interest and financial support from their powerful Sydney networks. We know from the beautiful copperplate writing in our 1905 Minute Book that they were bursting with ideas. Julie Cohen (later Mrs Phillips), invigorated the group by proposing a future Drawing Room Meeting. The proactive Amy Jane Whiting suggested they raise money by selling their own handiwork, and proposed they reunite at 'Astolat' in Randwick for a future fundraising Fete and Handkerchief Sale. Others recommended additional committees be created to locate a dynamic matron and a respectable house to be the day nursery.
They actioned their ideas promptly. Julie Cohen's educative Drawing Room Meeting was held later that month at 'Cahors' in Darlinghurst, and endorsed by physician and philanthropist Sir Philip Sydney Jones, who spoke in favour of the Crèche Movement. Clearly, the afternoon was inspirational. It galvanised their audience to give magnanimously. The donations and subscriptions totalled  £18 pounds, (around $2538 in 2017), as well as help given 'in kind', which in those days included sewing, fittings for the rooms, and even baby clothes.
SDN is privileged to enjoy an association with the Cohen/Phillips/Albert families that has spanned four generations, and we continue to benefit from their philanthropy today. It is the generosity of all our donors that helps us deliver innovative services to young children and families in SDN's 24 education and care centres across New South Wales and the Australian Capital Territory. We are proud to have expanded our services since our first committee meeting on 3 August 1905, and with further donor support we could fulfil our dream to open new SDN centres in future years. Make a wish, SDN, Happy 112th Birthday!