Our quick-start package allows you to try out what SDN Children's Therapies can do for your child and family.
Step 1: Initial consultation
Held in your local SDN clinic, this 90-minute consultation will translate your child's NDIS plan into action (if applicable). You'll meet with an SDN specialist to decide the goals you and your child will work on in the following therapy sessions.
 Step 2: Eight therapy sessions
Delivered in a clinic or where your child lives, learns or plays (usually home, school, childcare or a local park).
 Step 3: Wrap-up assessment
In this final 90-minute session we'll review the progress your child has made towards meeting their goals. If you decide to continue with SDN, we'll also plan ongoing goals at this session.
Call us to get started: 1300 831 445.
Hear what other families say about SDN Children's Therapies


"They feel like family" - meet Adam and Claire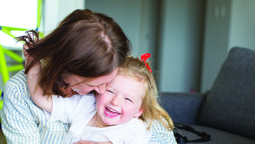 "We see progress, and we celebrate all progress" - meet Annabelle and Kathleen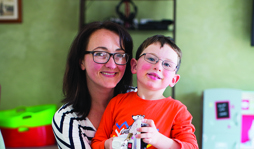 "You're not just a number" - meet Jarvis and Rebecca