Thrive is our most popular and comprehensive therapy package. It allows you to customise the program that best meets your child's goals and your family's needs. If you have NDIS funding our thrive package helps you make the most out of your NDIS plan. If you don't have an NDIS package, or you are waiting to go through NDIS planning, you can pay for the package on a session by session basis.
Step 1: Initial consultation
 The 90-minute initial consultation turns your child's NDIS plan (if applicable) into action. All families will come out of this consultation with an action plan that includes:
Specific goals and outcomes
How often your child receives service
The location of your service
We'll match your child with the therapist whose skills best meet their needs.
Step 2: Therapy
 Our purpose-selected therapist (usually a occupational therapist or speech pathologist) will work with your child and family towards the goals set out in the initial consultation.
You can choose between having your child's therapy delivered by a single therapist (we call this the key-worker model) or by different therapists who support children with autism or a developmental delay.
Step 3: Measure success, and plan for the future
 As children grow, their needs change. That's why we regularly assess your child's needs and progress and plan ahead for their next goals.
Not quite sure that this is for your child?
Try us out with our Quick-start packages.
Call us for your free consultation on how our therapists work flexibly with your child and family on 1300 831 445.
Hear what other families say about SDN Children's Therapies




"They feel like family" - meet Adam and Claire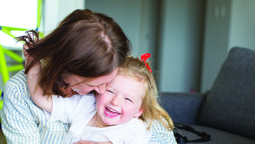 "We see progress, and we celebrate all progress" - meet Annabelle and Kathleen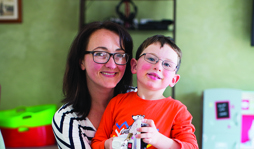 "You're not just a number" - meet Jarvis and Rebecca