Our therapies can help every child and family towards their unique goals, whether that's joining in at mealtimes or making the transition to school.
Goals we can help with: 
Including sleep, mealtimes, toileting and leaving the house.
Such as feeding, dressing showering and getting out and about.
Such as making friends, talking to peers, sharing and turn taking, and respecting personal space – helping your child live and learn successfully.
Children with autism can find transitions difficult. For many, going to school can seem like a big leap. If you have a child who is preparing for their transition to school or to high school, we can help get all of you prepared, and get your child's new school ready, too.
Together, we will help you implement positive behaviour strategies and reinforcements that can be implemented in your everyday life.
Hear what other families say about SDN Children's Therapies


"They feel like family" - meet Adam and Claire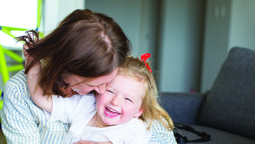 "We see progress, and we celebrate all progress" - meet Annabelle and Kathleen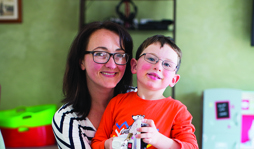 "You're not just a number" - meet Jarvis and Rebecca