How to prepare for your child's NDIS planning meeting
Attending your first NDIS meeting doesn't have to be a stressful affair. A little preparation beforehand can go a long way to ensuring a smooth and productive experience. Below are a few tips from our experienced team.
Imagine success

Paint a clear picture of your child's strengths and interests and your hopes and dreams for their future. This will enable planners to get a strong sense of your ultimate goals and what support will help you and your child to get there.
Take time to think about what success means for your child and your family before your meeting. Some examples might be: 'My child loves to sing and would love to join a choir', or 'My child is sports mad and would love to join a team.'
Paint an accurate picture
Once you have established some big goals, it's time to be ready to provide as much detailed information on everyday life as you can. While it's important that the planner clearly understands your goals, hopes and dreams for your child, it's also essential that they know the impact that your child's disability has on their participation in daily family life.
Be ready to describe the details of your everyday life. What's it like when your family gets up in the morning? What's it like at bed time? Small details are important and may make a big difference.
For instance, you may be worried about your child's communication, but what does this really mean? Try to come up with specific examples beforehand. Perhaps your child only has two words and so experiences huge frustration whenever they're trying to tell you something.
Bring a friendly face
Consider bringing an advocate with you to your first meeting. This could be another family member, or maybe a close friend.
Advocates can be great in these situations, even if they just offer you extra support at an uncertain time. They may also help prompt your thinking when you're describing your circumstances, as well as help you remember the information and ideas that emerge throughout the course of the meeting.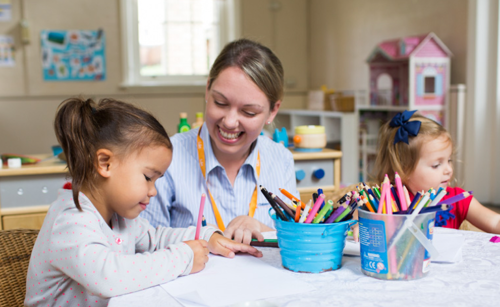 Expert information
You're the expert on your own child, but external opinions, particularly information from early childhood or health professionals provide useful background information that can support your planning goals. Don't forget to bring any existing reports or evaluations regarding your child to the meeting.
This could be a report or assessment from a pre-school or a teacher, or it might be a medical or psychological evaluation from a doctor or other health care professional. This information will help to complete the picture, that helps the planner to establish what supports are needed.
Ask questions
Be prepared to ask as many questions as you like during the meeting. For example, you may want to ask things like: how long will the package last? Do I only need to apply once? When can I access the funds? In the weeks before your meeting note down your questions as you think of them and take that note into your meeting.