SDN Beranga's play spaces are designed to be responsive to the learning styles of children with autism. We designed it to highlight function, texture, tones and levels, and to promote creative and social play.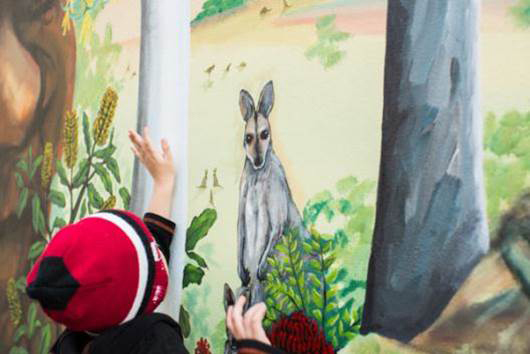 The back wall of SDN Beranga's outdoor space has a mural painted by local Darug artist Leanne Tobin that honours the traditional country SDN Beranga sits on. It's a calming and interactive interactive mural, showing native flora and fauna, and containing subtle textural elements that children can choose to explore.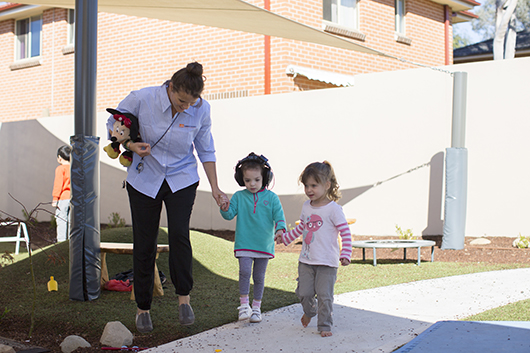 Our priority was to carefully place active and calming high interest elements for children throughout the whole space, so that many children could access them independently and often. SDN Beranga's outdoor play areas have been intentionally built to encourage physical development and child-led creativity. There are also intentional opportunities for parallel play, which enables children form relationships at their own pace.
SDN Beranga children were generously helped with donated materials and physical assistance from Bunnings Warehouse Blacktown, to enhance the sustainability of their outdoor environment. A vertical herb garden was established, the existing vegetable garden was renewed, and a worm farm was set up.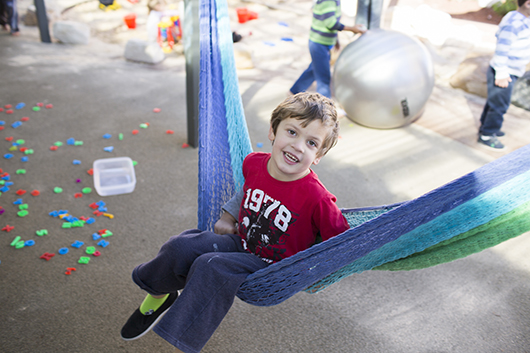 SDN Beranga's outdoor space is so well-conceived and built that it received a Highly Commended award in the 2014 Kidsafe National Playspace Design Awards. The awards recognise excellence and innovation in the provision of safe, creative playspaces. Ours was jointly shared with landscape designer of SDN Beranga, Tess Michaels.