SDN Crookwell - Anne Reeves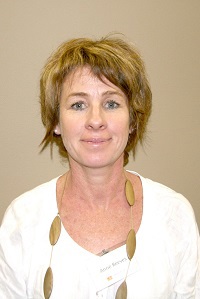 I am an Early Childhood teacher with a Bachelor of Education. I am also primary trained and have taught in local schools.
I started as Director of SDN Crookwell in 1995, filling in for a temporary maternity leave contract before returning to work at St Mary's Primary school for two years.
In 1998 I became the teaching Director at SDN Crookwell, and I have proudly played a big part in many changes at preschool since. While working as Director I also completed a Graduate Diploma in Inclusive Education.
I love catching up with our preschool graduates and finding out about the journey their lives have taken since leaving preschool. Students who attend the local high school often return to SDN Crookwell as part of their year 10 work experience, and students from year 9 assist with mentoring with mathematics and as helping at our annual Christmas concert.
I initiated the Crookwell Preschool Christmas concert in 1995, and it has become an annual preschool and community event.
I have five children and 10 young grandchildren. In my spare time I compete in local sporting competitions such as hockey, squash and tennis. I'm also a qualified Austswim teacher. My interests include bike riding, sewing and family holidays.