News
Kay Turner announced as new CEO of SDN Children's Services
Kay Turner announced as new CEO of SDN Children's Services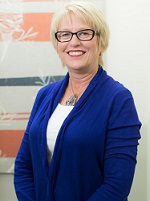 SDN Children's Services has announced Kay Turner as its new CEO, following the retirement of long time CEO Ginie Udy.
Kay has been SDN's Deputy Chief Executive since 2015, and has had a long career in early childhood education, early childhood intervention, and family support work.
SDN's President Angela Donohoe stated, "Kay brings a wealth of SDN and sector experience to the role, and she has a strong vision for SDN's future. The Board of SDN is looking forward to supporting Kay and the SDN teams in continuing our proud tradition of delivering quality services to children and families."
Kay will begin as CEO of SDN effective from 22 July 2017. Kay joined SDN in 1997, and worked in a variety of management and leadership positions before becoming Deputy CEO. She is passionate about improving educational and social outcomes for children and supporting families in their role in raising children. This, combined with her ability to use evidence to create best practice, has contributed to her leading SDN's integration and the development of SDN's Pathways Approach.
As Deputy CEO, Kay has driven new business development for SDN, including the expansion of SDN's disability services particularly following the rollout of the NDIS, and targeted acquisition of child care services.
"I'm honoured to be the new custodian of SDN's history as well as having the opportunity to shape SDN's future," said Kay. "I'm looking forward to working with the Board, our staff, and all of our supporters over the coming months and years as we work together for the wellbeing of children."
SDN is a not for profit organisation that has been delivering quality early childhood education and child care, disability services, and family support services since 1905. SDN has more than 700 staff across 35 sites in Sydney, regional NSW and the ACT.