Find a space to realise your calling, enjoy your everyday, and develop as an individual, when you work for SDN Children's Services. At SDN you'll be joining a village of qualified, committed people who are passionate about making a difference in the lives of children, families and communities.
Meet our team
Team Stories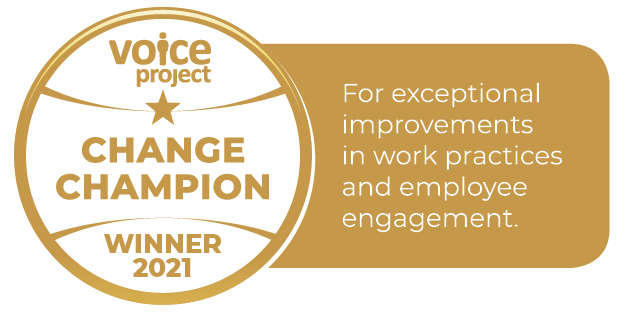 SDN Children's Services is Voice Project's 2021 Change Champion Award Winner.
The Change Champion Award recognises organisations that have made exceptional improvements in work practices and employee engagement. Feedback from our staff at SDN showed a significant improvement in our surveys scores between our latest engagement surveys. Only a small number meet the Change Champion criteria by the Voice Project, and SDN has been recognised as one of the top change achievers in 2021.
Get in Touch
Want more information on working for SDN?