Children's Therapies
Jarvis and Rebecca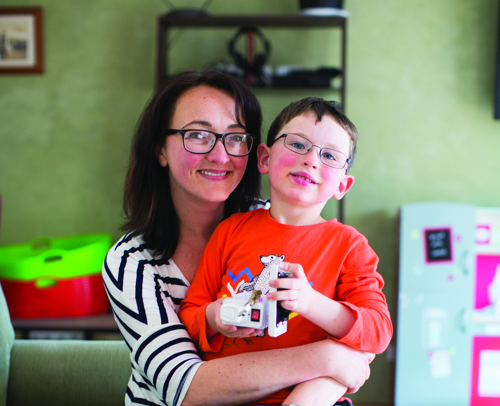 Rebecca's son Jarvis was finally diagnosed with autism when he was 4 years old after a history of developmental delays. The diagnosis enabled them to access NDIS funding. After a frustrating search for a capable service provider, Rebecca found SDN:
"I felt like I was speaking to somebody who understood what I needed, which was really comforting, because before that, people were like, "Oh, we don't really do that," or, "We don't really deal with people with developmental delays. Why don't you try this person or that person?"
At SDN, we have the experience and staff to provide Jarvis with the unique support he needs to meet the unique challenges he faces. And our support extends to Rebecca and her family.
"Jarvis' keyworker also provides support for me personally. So by having her come to see us every week, I can basically offload all my frustrations onto her and if I've had a bad week, I can tell her all about it and she doesn't judge me. She understands. And she can offer good, useful advice. She offers me constructive ideas about, oh, if that situation comes up again, why don't you try this?"
At SDN we meet your child's therapy needs through our keyworker approach. This means that a collaborative team of professionals is working to support you and is fully involved in your child's support and care, but it is one person, your keyworker, who delivers the care and different types of therapy. This ensures consistency of care, and enables us to build a lasting relationship with your child that creates the trust and familiarity that helps make therapy effective. We also advocate on your child's behalf, working with their teachers and childcare staff, advising them on how best to assist your child's development.
"You'll phone them up and speak to someone and you're not just a number. They actually know who you are. You can just say hi, it's Rebecca here and they'll know. You won't have to explain who you are or give some kind of reference number or anything. They know you, which is really lovely."
Whatever challenges your child faces we provide support as unique as your child. Call us on 1300 831 445.