Situated in Belconnen in the ACT, SDN Bluebell offers early childhood education and child care for 62 children from birth to school age per day.
Our qualified team of early childhood teachers, educators and support staff has a wide variety of experience in early childhood education. At SDN Bluebell we provide children with a range of exciting, play-based learning experiences that build on children's individual and shared interests. You can learn more about our educational program here.
We value children as capable and confident individuals and we encourage children to contribute to all aspects of Bluebell's educational program. Our educators focus on building strong and respectful relationships with children, families and each other.
What our families say...
"The staff make me feel at ease about leaving my son there. They are friendly and go out of their way to make him feel safe and comfortable all the time"
"I can't recommend this centre highly enough. It's a great place that I tell everyone about."
Education and child care
What we offer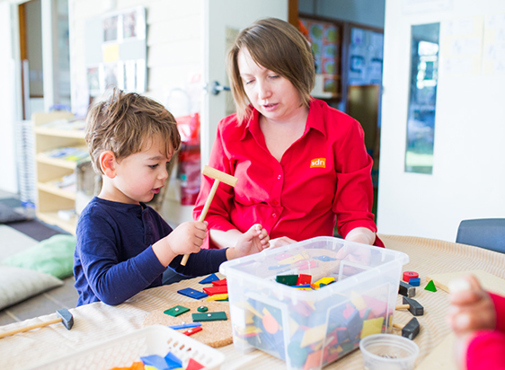 Learn more
Child-led Education
Discover the four elements that shape our educational program.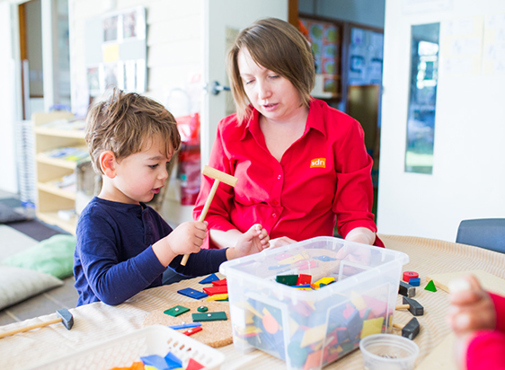 Centre History
SDN Bluebell History
The Ngunnawal People are the traditional owners of the Canberra area where SDN Bluebell is located.
Bluebell Child Care Centre opened its doors on 9 September 1996. The centre is geographically a long way from 'head office' in Sydney, but it is an important part of the SDN story.
A NSW-based organisation, SDN has been connected with the ACT since the 1950s, with SDN representatives often attending the Australian Pre-school Association meetings held in Canberra. SDN Bluebell was formed after SDN was invited to submit an Offer to Operate a new purpose-built early childhood education and care centre on behalf of a consortium of four Commonwealth Government organisations.
Since its beginnings, SDN Bluebell has always provided an inclusive and integrated approach to education and care. The centre has undergone many changes, always maintaining and reflecting a strong connection with the families in this vibrant and diverse community.
Interested in how SDN Bluebell, Belconnen can help your child?
Call us today on 1300 831 445
sdn centres
Other Centres Near Me