SDN Batemans Bay Preschool provides quality early childhood education for 30 children per day, with a focus on ensuring children are prepared for school.
Our preschool was first established in the 1970s and our new centre was purpose-built in 2005. It is a modern, light-filled space which encourages successful learning, confidence and a sense of belonging.
At SDN Batemans Bay each child benefits from a creative, play-based, child-focused curriculum developed by our trained early childhood educators. Our educators get to know your child's interests and they create a learning program that nurtures and extends upon these. We also offer a school transition program as part of our preschool program. You can learn more about our educational program here.
Our families say…
"I love that the staff have made my child feel so valuable, so accepted and so curious to learn so much."
"My son absolutely loves preschool, he is so comfortable there, loves his teachers and has learnt a lot about how to respect and behave towards other children."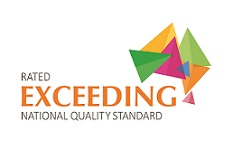 Read our reviews
Reviews from Google
(2)
Find a vacancy
Our vacancies
Availability
High
Medium
Limited
None
Meet the Director - Rebecca Lester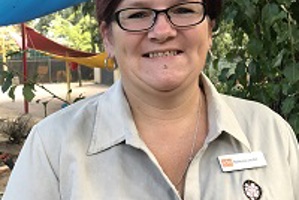 I am a proud Wonnarua woman and have been working in education and care services for over 25 years. My journey began working as a casual educator, and from there became a room leader. I have been a centre director at two other SDN centres before moving to SDN Bateman's Bay.
I have a passion for sharing my culture and, in addition to my role at SDN Bateman's Bay, I teach educators how to incorporate Aboriginal and Torres Strait Islander perspectives in our educational programs.
The best thing about SDN Bateman's Bay is our fabulous location in the Melaleuca Park and our team of dedicated, experienced and enthusiastic educators.
In my spare time I enjoy four-wheel driving, camping, colouring in and spending time with my family and friends.
Preschool Educational program
Developed by university-trained early childhood teachers, our preschool program focuses on the whole child, building healthy bodies, caring hearts and curious minds.
We will draw on your child's interests, strengths, needs and culture to plan and implement a program that best meets their learning and developmental needs.
The program is flexible and will give your child a voice in their learning and development. Your child will be our co-planner, sharing ideas and questions that drive their learning. Our preschool teachers will plan experiences for your child that focus on specific skills in an engaging and meaningful way to support their growing skills and knowledge.
We will immerse your child in a language-rich environment and support them to develop the skills and mindset they need for a successful start to school. Through planned play and learning experiences your child will develop the listening and social skills as well as a passion for learning with curiosity, enthusiasm, persistence, cooperation and focused attention they will need when they transition to school.
Our centres have a transition to school program where our educators work together with local kindergarten teachers and our preschool teachers attend transition to school meetings with local schools.
Read more about our Child-led Educational program here.
Families in our urban based centres often call our outdoor areas their "green oasis".
SDN's outdoor spaces provide opportunities for children to enjoy themselves and have adventures. They're safe environments for children to run, jump and yell, make mud cakes, and use their energy.
Outdoor spaces provide more than physical benefits. Even though you may think that children only play outside to have fun, they're also improving their thinking, social, and emotional skills. When they're playing outside, they're inventing games, learning about the world at their own pace, and figuring out social customs like turn taking.
These are just some of the reasons SDN invests in developing new, award winning outdoor spaces with natural designs that inspire children's curiosity, physical play, and social play.
The Batemans Bay area is part of the Yuin Nation and the traditional owners of the land are the Walbunja People. Captain James Cook named the town Batemans Bay in 1770.
Batemans Bay Preschool Kindergarten opened in 1975 in Herarde Street after a local resident recognised the need for early years education. Bateman's Bay joined the SDN family in 1999 after SDN Children's Services was invited to assume management. The preschool relocated to a modern, purpose-built centre at 1a Melaleuca Crescent in 2005.
Since its beginnings, SDN Batemans Bay Preschool has reflected a strong connection with local families, and supported SDN's vision and commitment to enhancing the wellbeing and development of all children.
Read more about SDN Batemans Bay history here.
2-3 Toddlers
Spare underwear
Change of clothes
Hat – sun safe
Shoes and Socks
Warm clothes / Jacket (for outside play)
Drink Bottle
Comforter – for rest time
Blankets
3-5 Preschoolers  
Spare underwear
Change of clothes
Hat – sun safe
Shoes and Socks
Warm clothes / Jacket (for outside play)
Drink Bottle
Blankets
360 Virtual Tour
Explore this centre
Early Education and child care
What we offer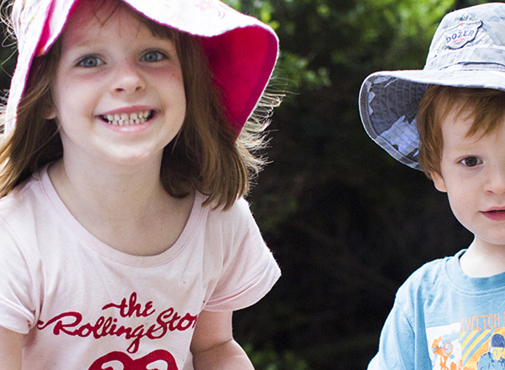 Learn more
Transition to school
A program that grows with your child so the transition to school is seamless and successful
Interested in how SDN Batemans Bay can help your child?
Call us today on 1300 831 445
Find a vacancy
Our vacancies
Availability
High
Medium
Limited
None
sdn centres
Other Centres Near Me
story hub
You may also be interested in...