SDN Batemans Bay Preschool provides quality early childhood education for 30 children per day, with a focus on ensuring children are prepared for school.
Our preschool was first established in the 1970s and our new centre was purpose-built in 2005. It is a modern, light-filled space which encourages successful learning, confidence and a sense of belonging.
At SDN Batemans Bay each child benefits from a creative, play-based, child-focused curriculum developed by our trained early childhood educators. Our educators get to know your child's interests and they create a learning program that nurtures and extends upon these. We also offer a school transition program as part of our preschool program. You can learn more about our educational program here.
Our families say…
"I love that the staff have made my child feel so valuable, so accepted and so curious to learn so much."
"My son absolutely loves preschool, he is so comfortable there, loves his teachers and has learnt a lot about how to respect and behave towards other children."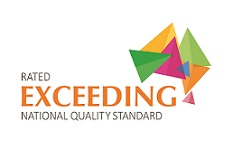 No reviews found.
Find a vacancy
Our vacancies
Meet the Director - Rebecca Lester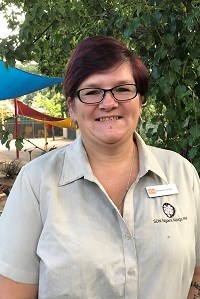 " I love building respectful and trusting relationships with families, so that we can support their child's learning journey together." 

My qualifications and experience  
I have completed a Bachelor of Early Childhood Teacher from Charles Sturt University.  
I have worked in early childhood for over three decades, starting as a casual educator in training when I was 18. Once I obtained my qualifications, I moved into a Room Leader position, followed by a position as an Early Childhood Teacher.  
I began my journey at SDN as Centre Director at SDN Bluebell in 2017 before joining as Centre Director of SDN Bateman's Bay Preschool in 2018.  
What I'm most passionate about in my role  
I am a proud Wonnarua woman. Because of this, I am passionate about sharing and embedding Indigenous culture in our everyday practices at our centre. As part of this, I also teach educators how to incorporate Aboriginal and Torres Strait Islander perspectives into our educational programs.  
On top of that, I love building respectful and trusting relationships with families so that we can support their child's learning journey together.  
What I love about working with SDN 
I love working with my incredible team at SDN Batemans Bay Preschool. Together, we provide an inclusive environment where all children feel a sense of belonging.  
A little bit more about me  
I enjoy four-wheel driving, camping, colouring-in, and being with my family and friends in my spare time.  
I'm also a big fan of Disney movies, especially Peter Pan! My favourite quote from Peter Pan is: "all you need is a little faith, trust and pixie dust".  
Preschool educational program
Get more than school-ready, get life-ready 
Getting school-ready is a journey. It begins with your child's very first day at our preschool and continues till they start big school.
Developed by university-trained early childhood teachers, our preschool program focuses on the whole child. Children learn to make friends and work together, while gaining the skills and independence they need to thrive through the big transition to school.
Our preschool program follows an evidence-backed, play-based learning approach. Children have fun and follow their curiosity, while we weave in vital skills and learning outcomes.
SDN uses Australia's Early Years Learning Framework to explore a diverse curriculum from science to social justice. Our days are predictable but flexible, blending structured and spontaneous learning, free play, movement and quiet time.
Our curriculum pillars are:
 Relationship and social skills

Critical thinking and problem solving

Early literacy and numeracy

Health, wellbeing and movement
Science, technology, construction and design
Nature play and sustainability

Creative arts
Equity and social justice
Our centres have a transition to school program where our teachers and educators work together with local schools to prepare your child for a smooth transition, and support families through the process.
Read more about our preschool program here.
Families in our urban-based centres often call our outdoor areas their "green oasis".
SDN's outdoor spaces provide opportunities for children to enjoy themselves and have adventures. They're safe environments for children to run, jump and yell, make mud cakes, and use their energy.
Outdoor spaces provide more than physical benefits. Even though you may think that children only play outside to have fun, they're also improving their thinking, social, and emotional skills. When they're playing outside, they're inventing games, learning about the world at their own pace, and figuring out social customs like turn-taking.
These are just some of the reasons SDN invests in developing new, award-winning outdoor spaces with natural designs that inspire children's curiosity, physical play, and social play.
The Batemans Bay area is part of the Yuin Nation and the traditional owners of the land are the Walbunja People. Captain James Cook named the town Batemans Bay in 1770.
Batemans Bay Preschool Kindergarten opened in 1975 in Herarde Street after a local resident recognised the need for early years education. Bateman's Bay joined the SDN family in 1999 after SDN Children's Services was invited to assume management. The preschool relocated to a modern, purpose-built centre at 1a Melaleuca Crescent in 2005.
Since its beginnings, SDN Batemans Bay Preschool has reflected a strong connection with local families, and supported SDN's vision and commitment to enhancing the wellbeing and development of all children.
Read more about SDN Batemans Bay history here.
3-5 Preschoolers  
Spare underwear
Change of clothes
Hat – sun safe
Shoes and Socks
Warm clothes / Jacket (for outside play)
Drink Bottle
Blankets
Your own lunch box - we always have fruit available for the children to eat throughout the day
The NSW Government is providing up to $4,220 in fee relief for preschool-aged children who are enrolled in community preschools at SDN Children's Services from 2023, which includes SDN Bateman's Bay Preschool.
Daily fee before fee relief has been applied:
| | | |
| --- | --- | --- |
|   | 3 years old | 4-5 years old |
| Standard daily fee     | $76.34 | $71.34 |
Daily fee after fee relief has been applied:
| | | |
| --- | --- | --- |
|   | 3 years old | 4-5 years old |
| Standard daily fee     | $25.00 | $20.00 |
| Equity children* | $15.00 | $10.00 |
If you are attending one of our preschools, we'll ask you to complete a form, applying for funding. Once you have completed the form, we will apply the reduced fee.
*Please note:
Equity Discount fee for children with a disability and eligible low-income health card (equity discount) or Pension Card.
360 Virtual Tour
Explore this centre
Early education and child care
What we offer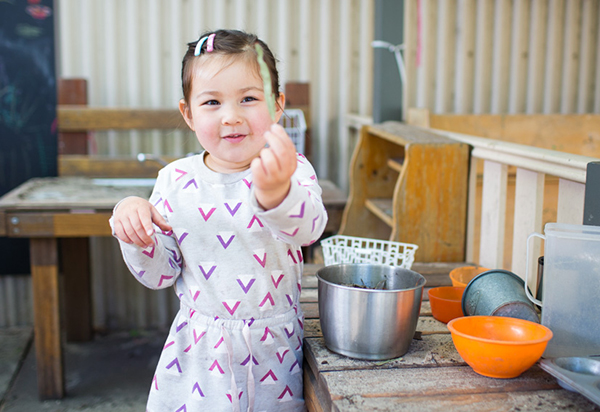 Learn More
Nutrition and Mealtimes
We provide children with a variety of healthy foods, and cater for children with allergies and intolerances.
Interested in how SDN Batemans Bay can help your child?
Call us today on 1300 831 445