SDN Hamilton Street, Bathurst is a 52 place centre offering childhood education and child care for children from birth to school age.
Our beautiful yard with giant trees, real grass, dirt, leaves and mud is a wonderful place for your child to explore and discover, to learn how to care for their environment and to use their imagination to create their own magical worlds.
The centre first opened in 1951 and since then we have built strong connections with the Bathurst community. Many of our original students have returned to SDN Hamilton Street as parents and grandparents of new children attending the centre.

Our passionate team of qualified educators bring many years of experience to our centre, and they are dedicated to creating a strong, supportive and fun learning community for the children and families we serve. You can learn more about our educational program here.
Our families say...
"You are an exceptional and vibrant staff who care for the children but also have a great dynamic for one another."
"The staff are easy to talk to and are more than happy to chat about my child's day when I pick her up. Most of all you can tell they love working with the children.
Read our reviews
Reviews from Google
(2)
The professionalism and passion shown by all of the staff made our first day at SDN yesterday one to
...
Read More
Find a vacancy
Our vacancies
Availability
High
Medium
Limited
None
Meet the Director - Lindy Church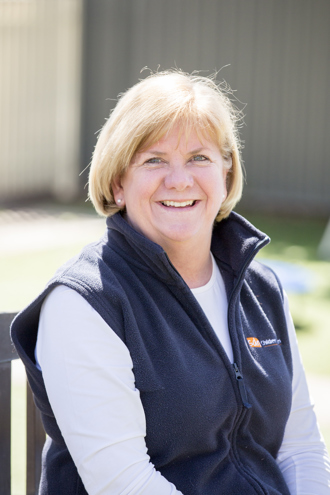 "I get great satisfaction from supporting children, families and staff, and work hard to create an environment that facilitates excellence in education and care for all."

My qualifications and experience 
I have been working in the Early Childhood sector for over 35 years in various roles from Educator to Room Leader, and now as Centre Director. 
I started working at SDN Mosman in the 1980's before moving to Bathurst with my husband. Once we settled in Bathurst, I started at SDN Hamilton St on a casual basis while my family was growing, then went from part time to full time in my present role. 
What I'm most passionate about in my role
Family and community are extremely important to me. I get great satisfaction from supporting children, families and staff and work hard to create an environment that facilitates excellence in education and care for all. 
Having generations of families who have come through the centre gives the centre such a strong feeling of community. This includes listening to the stories that past children, grandparents, aunts and uncles share about their time at the centre, which embeds a feeling of "home" that is evident when you walk through our doors.
What I love about working with SDN 
Working for SDN is an honour, where children and families are at the centre of everything we do. 
There is a huge focus on acknowledging people's individual strengths and work. We are always ensuring that we deliver best practice within our community of early childhood educators, as well as across the entire organisation. 
They also provide an environment where staff are supported to continue their learning journey and are acknowledged for this.  
A little bit more about me 
I love spending time with my family and friends on our farm, where we breed cattle. 
Infant & Toddler Educational program
Growing bodies need movement and exercise. Growing minds need stimulus and exploration. Growing hearts need opportunities to play and mix with others.
At SDN we know that the best thing we can do for your infant or toddler is to support them to grow and develop in safe, unhurried, nurturing and challenging environments.
Because infants and toddlers are naturally curious, our centres have well-equipped indoor and outdoor areas that will keep your child moving and give them daily opportunities to explore their limits and grow their abilities.
Your child is unique and so we will devise a learning and development program based on what we know about your child's interests, learning and development. Because they will always be changing and growing, we consistently review the program to ensure we are keeping up with your child's development, providing them with the best learning opportunities.
Read more about our Child-led Educational program here.
Preschool Educational program
Developed by university-trained early childhood teachers, our preschool program focuses on the whole child, building healthy bodies, caring hearts and curious minds.
We will draw on your child's interests, strengths, needs and culture to plan and implement a program that best meets their learning and developmental needs.
The program is flexible and will give your child a voice in their learning and development. Your child will be our co-planner, sharing ideas and questions that drive their learning. Our preschool teachers will plan experiences for your child that focus on specific skills in an engaging and meaningful way to support their growing skills and knowledge.
We will immerse your child in a language-rich environment and support them to develop the skills and mindset they need for a successful start to school. Through planned play and learning experiences your child will develop the listening and social skills as well as a passion for learning with curiosity, enthusiasm, persistence, cooperation and focused attention they will need when they transition to school.
Our centres have a transition to school program where our educators work together with local kindergarten teachers and our preschool teachers attend transition to school meetings with local schools.
Read more about our Child-led Educational program here. 
SDN's outdoor spaces provide opportunities for children to enjoy themselves and have adventures. They're safe environments for children to run, jump and yell, make mud cakes, and use their energy. Outdoor spaces provide more than physical benefits. Even though you may think that children only play outside to have fun, they're also improving their thinking, social, and emotional skills. When they're playing outside, they're inventing games, learning about the world at their own pace, and figuring out social customs like turn taking.
SDN Hamilton Street has a large outdoor play area with lots of trees to provide shade in the summer and sun-dappled adventures during the winter. Their outdoor space also has a wide slide, two play stages, and a gazebo with toys, book shelves, and couches.
The traditional owners of the Bathurst area are the Wiradjuri People.
SDN Hamilton Street, Bathurst first opened its doors in 1951. The centre answered an increasing need for child care brought on by the growing number of women joining the workforce during and after the Second World War. SDN Hamilton Street, Bathurst opened in a modern, purpose-built nursery school with scaled-down proportions "so that it is a little school for little people", the architects said. SDN has continued to provide a safe and caring and learning space for the children of Bathurst for more than 60 years.
Since its beginnings, SDN Hamilton Street, Bathurst has reflected a strong connection with local families, and supported SDN's vision and commitment to enhancing the wellbeing and development of all children.
Read more about SDN Hamilton Street history here. 
From 4 July 2022, our fees will be $141 per day for children under three years old and $135 per day for children three years and over.
The majority of families in our centres do not pay the full daily fee because they receive Child Care Subsidy (CCS) from the government.
The subsidy you may receive through the CCS will depend on:
Your combined family income
The number of hours you work, study or participate in recognised volunteer work. This is called the 'activity test'. If your child is in the year before school, if you are on a very low income, or if you are on parental leave, you will not have to pass the activity test to receive some CCS.
Your child will need to meet immunisation requirements and you will need to meet residency requirements to be eligible to receive the CCS.
Try our CCS estimator tool here.
You can also calculate what your out of pocket child care costs will be on the government's child care subsidy calculator.
If you've read this information and you're still unsure about what you'll pay, please call us or book a centre tour. We're happy to answer your questions.
0-2 Babies
Change of clothes x2
Hat – sun safe  
Shoes and Socks
Warm clothes / Jacket (for outside play)
Shoes and Socks
Comforter – soft toy/blanket/dummy
Bottles and milk formula/breast milk
Blanket / Cot sheets
2-3 Toddlers
Spare underwear
Change of clothes
Hat – sun safe
Shoes and Socks
Warm clothes / Jacket (for outside play)
Drink Bottle
Comforter – for rest time
Blankets
3-5 Preschoolers  
Spare underwear
Change of clothes
Hat – sun safe
Shoes and Socks
Warm clothes / Jacket (for outside play)
Drink Bottle
Blankets
360 Virtual Tour
Explore this centre
Early education and child care
What we offer
Learn more
Nutrition and Mealtimes
We provide children with a variety of healthy foods, and cater for children with allergies and intolerances.
Interested in how SDN Hamilton St, Bathurst can help your child?
Call us today on 1300 831 445