About this Centre
SDN Hamilton Street, Bathurst, is a 52 place centre offering childhood education and child care for the children and families of Bathurst.
Our beautiful yard with giant trees, real grass, real dirt, real leaves and real mud is a wonderful place for your child to explore and discover, to learn how to care for their environment and to use their imagination to create their own magical worlds.
The centre first opened in 1951 and since then we have built strong connections with the Bathurst community. Many of our original students have returned to SDN Hamilton Street as parents and grandparents. 
Our passionate team of qualified educators bring many years of experience to our centre, and they are dedicated to creating a strong, supportive and fun learning community for the children and families we serve.
SDN Hamilton Street welcomes children with disabilities or developmental delays, and families in need of support and assistance.
Our families say...
"You are an exceptional and vibrant staff who care for the children but also have a great dynamic for one another."
"The staff are easy to talk to, and are more than happy to chat about my child's day when I pick her up. Most of all you can tell they love working with the children."
Learn more
Nutrition and mealtimes
We provide children with a variety of healthy foods, and cater for children with allergies and intolerances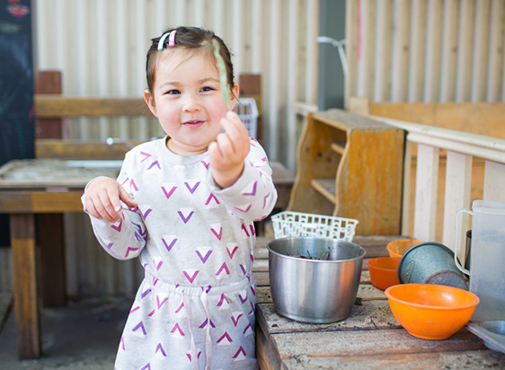 Centre History
SDN Hamilton St, Bathurst History
The traditional owners of the Bathurst area are the Wiradjuri People.
SDN Hamilton Street, Bathurst first opened its doors in 1951. The centre answered an increasing need for child care brought on by the growing number of women joining the workforce during and after the Second World War. SDN Hamilton Street, Bathurst opened in a modern, purpose-built nursery school with scaled down proportions "so that it is a little school for little people", the architects said. SDN has continued to provide a safe and caring and learning space for the children of Bathurst for more than 60 years.
Since its beginnings, SDN Hamilton Street, Bathurst has reflected a strong connection with local families, and supported SDN's vision and commitment to enhancing the wellbeing and development of all children.
Interested in how SDN Hamilton St, Bathurst can help your child?
Call us today on 1300 831 445
sdn centres
Other Centres Near Me