About this Centre
SDN Mosman provides early childhood education and child care for 43 children and families in the beautiful suburb of Mosman.
Our team is well-established and passionate and provides children and families with a loving, caring environment. Our team speak a range of languages including, Mandarin, Russian, Korean and Japanese. 
Our space for infants and toddlers enables easy supervision and provides quieter spaces for babies. It also has a separate outdoor area which promotes crawling and climbing, balancing and watching the wind rustling leaves on our trees.
Our preschool team run a school-readiness program that equips your child with the skills they need to start school. The team have strong relationships with the local primary schools and work in partnership to provide children the best possible transition to school.
Children learn best when they are most interested in what they are doing, so we plan projects and experiences based on the interests of children. One of our centre's strengths is the home-away-from-home atmosphere. As a centre we:
celebrate festivals such as Christmas, Diwali, NAIDOC week and many more
grow our own vegetables, have a worm farm and recycle to teach children about sustainability
develop strong sense of community through our local walks and by inviting the community into the centre.
SDN Mosman welcomes children with disabilities or developmental delays, and families in need of support and assistance.
What our families say...
"The staff are approachable, helpful, and knowledgeable and have a genuine interest in my child."
LEARN MORE
Nutrition and mealtimes
We provide children with a variety of healthy foods, and cater for children with allergies and intolerances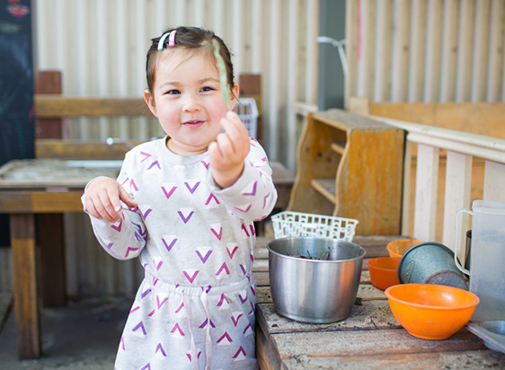 Centre History
SDN Mosman History
The traditional owners of the area now known as Mosman are the Kuringgai People.
SDN Mosman opened in 1945 at 33 Brierley Street, a residential house that had been purchased by SDN in 1943 and converted into a nursery school. Mosman's large Federation-style houses were home to professionals and artists. During the Second World War, the need for long day care and nursery schools in the Mosman area became apparent as more women took up work, or worked for longer hours.
In 1976, the nursery school's 'old cottage' house was replaced with the current building, which still provides a light-filled, modern environment for the education and care of children more than 40 years later.
Since its beginnings, SDN Mosman has reflected a strong connection with local families, and supported SDN's vision and commitment to enhance the wellbeing and development of all children.
Interested in how SDN Mosman can help your child?
Call us today on 1300 831 445
SDN CENTRES
Other Centres Near Me