SDN Paddington is an 89-place centre providing early childhood education and child care for children from birth to school age.
Our recently renovated centre has five indoor play rooms, including two rooms for infants and toddlers, as well as two separate playgrounds – one designed especially for children under two. 
We see all children as capable and competent learners and our team of qualified staff are committed to supporting your child's learning and development. Our educators work with smaller groups of children, fostering an environment where children share their knowledge with their peers. We also encourage siblings to interact throughout the day and we value the support they can offer each other. You can learn more about our educational program here.
There are numerous art galleries in the Paddington community. We regularly take the children to visit these and draw on them as inspiration for creative arts in our preschool educational program.
Our families say …
"I like the general atmosphere of the centre. As my child has long days I value the opportunity to visit siblings throughout the day. The learning is presented in a varied curriculum which I see each week in the newsletter."
"Having used several centres over the years it is clear to me that SDN Paddington is by far the best equipped and staffed. It is a joy to be involved with the centre and staff."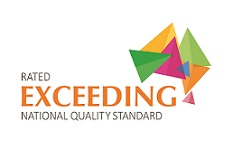 Read our reviews
Reviews from Google
(4)
Bro I went here ages ago legit best pre school and best teachers
Our son attended SDN for nearly 4 years and our daughter for 1 year, prior to us moving away from Sy
...
Read More
My daughter is thriving at this centre! The team at SDN Paddington are dedicated to their role as ch
...
Read More
Find a vacancy
Our vacancies
Availability
High
Medium
Limited
None
Meet the Director - Carol Soleymanbik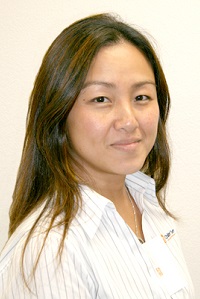 "I am very passionate about creating an environment that is consistent and predictable for all children to feel safe and secure, so that their learning happens instinctively."
My qualifications and experience 
I have a Bachelor of Early Childhood Education from Macquarie University, graduating in 2000. 
I started at SDN in January 2002 and have been in a Centre Director role ever since then. I first joined our SDN North Parramatta centre (now closed) and spent some time at SDN Pyrmont, before joining SDN North Sydney in August 2005.  
I was Centre Director at SDN North Sydney for 17 years before transitioning to the Centre Director role at SDN Paddington in 2022.  
What I'm most passionate about in my role 
I am passionate about creating an environment that is consistent and predictable for all children to feel safe and secure, so that their learning happens instinctively. 
Children, families and potential staff are welcomed into our SDN village with open arms and greeted with warmth and genuine kindness.
What I love about working with SDN 
Over the 20 years that I have been with SDN, I have valued the incredible support that I get from all sections of the organisation that help me to do my role to the best of my ability.  
I also love the incredible team I work with everyday who treat each other like family and where you can hear genuine laughter coming from the staff room almost every lunch time.
A little bit more about me 
My husband and I are huge movie buffs and enjoy a good movie; whether it is at home or at the cinemas. However, since our daughter's birth in 2017 and coupled with COVID, we haven't had the pleasure of going to the movies as much as we would like to.... so, bingeing on drama series is one of our favourite pass times now! 
Infant & Toddler Educational program
Growing bodies need movement and exercise. Growing minds need stimulus and exploration. Growing hearts need opportunities to play and mix with others.
At SDN we know that the best thing we can do for your infant or toddler is to support them to grow and develop in safe, unhurried, nurturing and challenging environments.
Because infants and toddlers are naturally curious, our centres have well-equipped indoor and outdoor areas that will keep your child moving and give them daily opportunities to explore their limits and grow their abilities.
Your child is unique and so we will devise a learning and development program based on what we know about your child's interests, learning and development. Because they will always be changing and growing, we consistently review the program to ensure we are keeping up with your child's development, providing them with the best learning opportunities.
Read more about our Child-led Educational program here.
Preschool Educational program
Developed by university-trained early childhood teachers, our preschool program focuses on the whole child, building healthy bodies, caring hearts and curious minds.
We will draw on your child's interests, strengths, needs and culture to plan and implement a program that best meets their learning and developmental needs.
The program is flexible and will give your child a voice in their learning and development. Your child will be our co-planner, sharing ideas and questions that drive their learning. Our preschool teachers will plan experiences for your child that focus on specific skills in an engaging and meaningful way to support their growing skills and knowledge.
We will immerse your child in a language-rich environment and support them to develop the skills and mindset they need for a successful start to school. Through planned play and learning experiences your child will develop the listening and social skills as well as a passion for learning with curiosity, enthusiasm, persistence, cooperation and focused attention they will need when they transition to school.
Our centres have a transition to school program where our educators work together with local kindergarten teachers and our preschool teachers attend transition to school meetings with local schools.
Read more about our Child-led Educational program here. 
Families in our urban based centres often call our outdoor areas their "green oasis".
SDN's outdoor spaces provide opportunities for children to enjoy themselves and have adventures. They're safe environments for children to run, jump and yell, make mud cakes, and use their energy.
Outdoor spaces provide more than physical benefits. Even though you may think that children only play outside to have fun, they're also improving their thinking, social, and emotional skills. When they're playing outside, they're inventing games, learning about the world at their own pace, and figuring out social customs like turn taking.
These are just some of the reasons SDN invests in developing new, award-winning outdoor spaces with natural designs that inspire children's curiosity, physical play, and social play.
The traditional owners of the Paddington area are the Gadigal People of the Eora Nation.
SDN Paddington officially opened on 29 November 1924. Then known as The Eastern Suburbs Day Nursery, it was run out of The Grange in Heeley Street – a colonial style villa built in 1868 and originally named Olive Bank Villa – purchased for £2,000 thanks to local fundraising and donations from Paddington, Waverley and Woollahra councils. At the time, Paddington, like many of Sydney's inner suburbs once home to grand residences on large estates, had been subdivided into rows of terrace houses crowded with working families in need of child care services.
In 1969, a new nursery school building was added, thanks to fundraising by the nursery's committee, particularly Mr and Mrs Supple, who held weekly dances at Paddington Town Hall for many years. SDN Paddington has recently undergone extensive renovation to meet the needs of children, families and staff.
Since its beginnings, SDN Paddington has undergone many changes and has always maintained and reflected a strong connection with the families of this vibrant and diverse community.
To read more about SDN Paddington's history here. 
From 4 July 2022, our fees will be $199 per day for children under three years old and $183 per day for children three years and over.
SDN Paddington also offers half day sessions. Half days are $122 for 0-3 years and $111 for 3-5 years, from 9am to 2pm.
The majority of families in our centres do not pay the full daily fee because they receive Child Care Subsidy (CCS) from the government.
The subsidy you may receive through the CCS will depend on:
Your combined family income
The number of hours you work, study or participate in recognised volunteer work. This is called the 'activity test'. If your child is in the year before school, if you are on a very low income, or if you are on parental leave, you will not have to pass the activity test to receive some CCS.
Your child will need to meet immunisation requirements and you will need to meet residency requirements to be eligible to receive the CCS.
Try our CCS estimator tool here.
You can also calculate what your out of pocket child care costs will be on the government's child care subsidy calculator.
If you've read this information and you're still unsure about what you'll pay, please call us or book a centre tour. We're happy to answer your questions.
0-2 Babies
Change of clothes x2
Hat – sun safe  
Shoes and Socks
Warm clothes / Jacket (for outside play)
Shoes and Socks
Comforter – soft toy/blanket/dummy
Bottles and milk formula/breast milk
Blanket / Cot sheets
2-3 Toddlers
Spare underwear
Change of clothes
Hat – sun safe
Shoes and Socks
Warm clothes / Jacket (for outside play)
Drink Bottle
Comforter – for rest time
Blankets
3-5 Preschoolers  
Spare underwear
Change of clothes
Hat – sun safe
Shoes and Socks
Warm clothes / Jacket (for outside play)
Drink Bottle
Blankets
360 Virtual Tour
Explore this centre
Early education and child care
What we offer
Learn more
Nutrition and Mealtimes
We provide children with a variety of healthy foods, and cater for children with allergies and intolerances.
Interested in how SDN Paddington can help your child?
Call us today on 1300 831 445