About this Centre
SDN Woolloomooloo is a 90 place centre that provides early childhood education and child care for children from birth to school age.
Our centre has five large rooms to accommodate children of different ages, as well as an extensive outdoor space which includes an outdoor courtyard for infants and toddlers, a side garden, and a brand new purpose-built play space for our preschool children with rolling hills, sandpit, water race track, pavilion, outdoor mini café, performing arts space, rope obstacle course, two big swings and outdoor eating areas.
At SDN Woolloomooloo we welcome children and families from many different backgrounds, and our highly qualified team of educators includes 13 different nationalities and a broad range of cultural and educational perspectives. Our educators use the Hanen Learning Language and Loving It program to enhance children's communication and language skills through specialised ways of interacting and communicating during normal daily routines.
We are a community-based centre, so we encourage families to become involved with their child's education and development. We also believe children should be active participants in their community, so we take regular excursions based on the children's current interests. We have visited the Art Gallery of NSW, Kings Cross Library, the Royal Botanic Gardens, a yum cha restaurant and local cafes.
SDN Woolloomooloo welcomes children with disabilities or developmental delays, and families in need of support and assistance.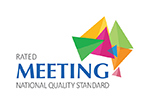 Our families say... 
"Our child really loves her carers and always looks forward to day care."
"I love the communication between educators. If I speak to one, she ensures that the rest of the team are aware of what we spoke about. I'm also always well-informed about my child's progress."
Learn more
Nutrition and mealtimes
We provide children with a variety of healthy foods, and cater for children with allergies and intolerances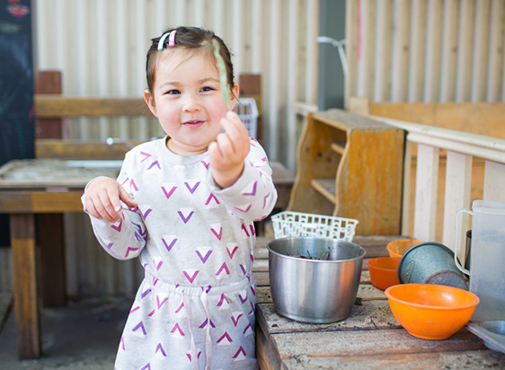 Centre History
SDN Woolloomooloo History
The traditional owners of the Woolloomooloo area are the Gadigal People of the Eora Nation.
Woolloomooloo is the home of SDN's very first centre, opened in 1905 in a terrace house in Dowling Street to provide much-needed child care for local workers. SDN Woolloomooloo moved to its present location in 1921. The building, designed by the Government Architect, originally opened as the Welfare Centre for Mothers and Babies. The multipurpose service combined SDN's Woolloomooloo Day Nursery, a kindergarten, a Baby Health Centre clinic, and a milk depot providing access to sterilised milk from government farms.
After a need was identified for an education program in a long day care setting for children aged over two years, SDN opened NSW's first nursery school in 1931 and a training centre for nursery school teachers in 1932, both in the Woolloomooloo building.
Since its beginnings as an integrated 'welfare centre', SDN Woolloomooloo has undergone many changes, always maintaining and reflecting a strong connection with the families of this vibrant and diverse community.
Interested in how SDN Woolloomooloo can help your child?
Call us today on 1300 831 445
sdn centres
Other Centres Near Me