About this Centre
SDN Hurstville is a 39-place centre offering early childhood education and child care in Sydney's St George area.
As a smaller centre with a high staff-to-child ratio, we are able to provide your child with small-group, spontaneous, intentional and interest-based learning experiences. We value collaborative relationships with families and we help children to connect with their local community through excursions to the park, library and local shops and through celebrating cultural events such as Chinese New Year.
Our centre has two rooms: one for two- and three-year-olds, and one for four- and five-year-olds. We also have a large and magnificent natural outdoor area for learning and play which recently won a bronze medal for landscape design.
Many of our educators have worked at SDN Hurstville for more than 10 years. We have a diverse team of qualified early childhood professionals including two full-time Mandarin speaking educators, two part-time Mandarin speaking educators, one part-time Cantonese speaking educator, one part-time Malay speaking teacher and our cook speaks Arabic. We pride ourselves on our multilingual education and work to support families and children in their home language, while developing their English language skills.
SDN Hurstville welcomes children with disabilities or developmental delays, and families in need of support and assistance.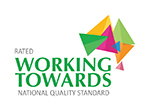 Our families say…
"I love the fact that the rooms are small with a homely feel."
"The centre and staff are excellent in what they do."
Learn more
Nutrition and mealtimes
We provide children with a variety of healthy foods, and cater for children with allergies and intolerances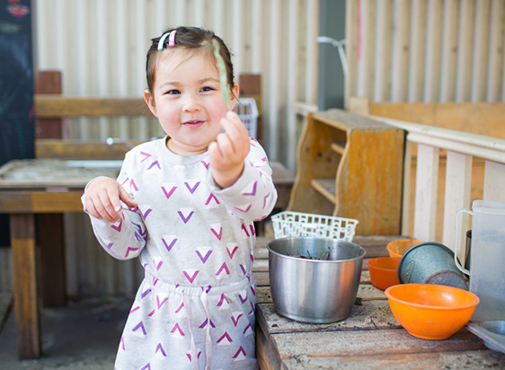 Centre History
SDN Hurstville History
The traditional owners of the area now known as Hurstville are the Biddegal people of the Eora Nation. 

SDN Hurstville was officially opened on 18 March 1998 by Senator Marise Payne in the presence of guests including SDN's then patron Mrs Samuels. The previous year, SDN had taken over the operation of a child care centre run by St George Anglican Church and had moved the centre to its current location on 13 October 1997.
The new building was SDN's first purpose-built centre since the 1970s. It was noted for its light and airy interior which retained portions of the original building – once a local corner shop.
Since its beginnings, SDN Hurstville has undergone many changes, always maintaining and reflecting a strong connection with the families of this vibrant and diverse community.
Interested in how SDN Hurstville can help your child?
Call us today on 1300 831 445
SDN CENTRES
Other Centres Near Me