SDN Riverwood is a 60-place centre offering early childhood education and child care for a diverse community of children and families in south-western Sydney.
Our team of qualified educators come from a variety of cultural backgrounds and many are bilingual. Staff support the many different home languages and cultures of children who attend our centre, while also helping them to develop English language skills and encouraging an understanding of other cultures.
The spacious, well-equipped centre is a place for your child to explore, discover and learn about the world they live in. The Riverwood community also provides a positive learning environment and we often take the children to visit the library and local parks, and together we celebrate cultural events such as the Lunar New Year. We have an ongoing commitment to improving the quality of life for children and their families, and we keep this commitment at the forefront of our connection with the Riverwood community. You can learn more about our educational program here.
Our families say...
"SDN Riverwood is a warm, encouraging, interesting environment for my child to learn, grow, play and interact with others."
"I have the undivided attention of staff when I share a concern and be sure of their prompt attention as well as being kept informed of how it is going. I love the opportunity to speak to my child's key-educator at pick up time."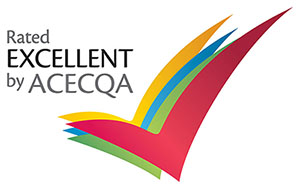 Read our reviews
Reviews from Google
(6)
I have recently enrolled my daughter into the centre, the team at SDN Riverwood are fantastic. Highl
...
Read More
The best of the best, I am so happy to have this centre to support the growing and development of my
...
Read More
The educators are so friendly and informative. They will try to reach the parents instead of hiding
...
Read More
Find a vacancy
Our vacancies
Meet the Director - Christie Sherfan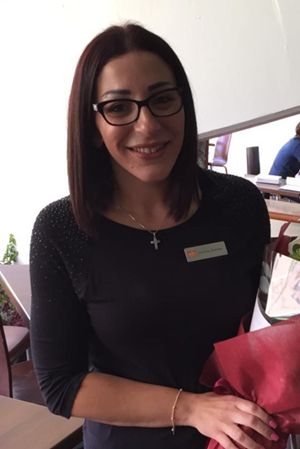 "I believe that the early years of a child's life are the most influential. It is in the first years of their life that young children develop a sense of themselves and their place within the community." 
My qualifications and experience 
I have a Bachelor of Early Childhood Education and Learning Disabilities, from the University of Notre Dame. 
I have been working with SDN since 2013, starting at SDN Ultimo and moving to SDN Riverwood in June 2018. I feel incredibly privileged to be working with children and families in the Riverwood community. 
Prior to SDN, I had been working in the Early Childhood Education sector for 18 years and have been a centre director for the past 14 years. 
What I'm most passionate about in my role 
I believe that the early years of a child's life are the most influential. It is in the first years of their life that young children develop a sense of themselves and their place within the community.  
I also enjoy collaborating with children, educators and families and love being able to help children achieve their full potential. 
I am very passionate about inclusion and community. I have many close connections within the local Riverwood community. I often find ways to tie these passions into our educational program in the centre and share this with our children and families. 
My most memorable experience as a Director was when I had the opportunity to support a family that was to become homeless. I referred the parent to a support agency that provided accommodation and I was able to place the child in our care. The child and family are now thriving. The smiles on their faces fill me with a sense of achievement and the drive to continue the early childhood journey that I have started at SDN. 
What I love about working with SDN 
I have the privilege to work with an amazing team of talented educators who share the passion of seeing all children in our community achieve their full potential. In October 2021, I was fortunate to lead the SDN Riverwood Team to be awarded the Excellent Rating by ACECQA.  This rating acknowledges the exceptional standard of education and care that we provide in our community, and our commitment to improving outcomes for children and families.  
At SDN Riverwood, inclusion of all children and communication with our families is paramount and is at the heart of everything that we do.  We prioritise keeping you informed about your child's learning and wellbeing every step of the way. 
We look forward to the opportunity of meeting you and your child and the potential of offering them the best education and care they deserve.
A little bit more about me 
I love spending time with my family, including my husband and two girls – they all love to go swimming and exploring new parks. I also love to go camping and fishing! 
Infant & toddler educational program
Growing bodies need movement and exercise. Growing minds need stimulus and exploration. Growing hearts need opportunities to play and mix with others.
At SDN we know that the best thing we can do for your infant or toddler is to support them to grow and develop in safe, unhurried, nurturing and challenging environments.
Because infants and toddlers are naturally curious, our centres have well-equipped indoor and outdoor areas that will keep your child moving and give them daily opportunities to explore their limits and grow their abilities.
Your child is unique and so we will devise a learning and development program within our curriculum pillars, based on what we know about your child's interests, learning and development. Because they will always be changing and growing, we consistently review the program to ensure we are keeping up with your child's development, providing them with the best learning opportunities.
Read more about our practice with children here.
Preschool educational program
Get more than school-ready, get life-ready 
Getting school-ready is a journey. It begins with your child's very first day at our welcoming early education and care centres and continues with our dedicated preschool program.
Developed by university-trained early childhood teachers, our preschool program focuses on the whole child. Children learn to make friends and work together, while gaining the skills and independence they need to thrive through the big transition to school.
Our preschool program follows an evidence-backed, play-based learning approach. Children have fun and follow their curiosity, while we weave in vital skills and learning outcomes.
SDN uses Australia's Early Years Learning Framework to explore a diverse curriculum from science to social justice. Our days are predictable but flexible, blending structured and spontaneous learning, free play, movement and quiet time.
Our curriculum pillars are:
 Relationship and social skills

 Critical thinking and problem solving

 Early literacy and numeracy

 Health, wellbeing and movement
 Science, technology, construction and design
 Nature play and sustainability

 Creative arts
 Equity and social justice
Our centres have a transition to school program where our teachers and educators work together with local schools to prepare your child for a smooth transition, and support families through the process.
Read more about our preschool program here.
Families in our urban-based centres often call our outdoor areas their "green oasis".
SDN's outdoor spaces provide opportunities for children to enjoy themselves and have adventures. They're safe environments for children to run, jump and yell, make mud cakes, and use their energy.
Outdoor spaces provide more than physical benefits. Even though you may think that children only play outside to have fun, they're also improving their thinking, social, and emotional skills. When they're playing outside, they're inventing games, learning about the world at their own pace, and figuring out social customs like turn-taking.
These are just some of the reasons SDN invests in developing new, award-winning outdoor spaces with natural designs that inspire children's curiosity, physical play, and social play.
The traditional owners of the Riverwood area are the Bediagal People. Throughout the 19th and 20th centuries, the area around Salt Pan Creek was a site of refuge and activism for Aboriginal Australians displaced from their own land.
Known as Herne Bay from European settlement up until 1957 when it was renamed Riverwood, the suburb was home to a military hospital barracks during World War II, the United States Army's 118th General Hospital. After the war, in March 1946, the barracks became the Herne Bay Housing Settlement – part of the NSW Housing Commission's postwar housing solution. With families now living in the wooden army huts, SDN was asked to open a nursery school at the settlement.
The Herne Bay Nursery School officially opened on 20 January 1947 in a converted army hut. The nursery school provided much-needed education and care, medical and nutrition advice, and a hot meal every day for children from two years old to school age. Now known as SDN Riverwood, the centre relocated to its current location at the end of 1974.
Since its beginnings, SDN Riverwood has undergone many changes and has always maintained and reflected a strong connection with the families of this vibrant and diverse community.
Read more about SDN Riverwood's history here. 
From 7 August 2023, our fees will be $155 per day for children under three years old and $148 per day for children three years and over. 
The majority of families in our centres do not pay the full daily fee because they receive Child Care Subsidy (CCS) from the government.
The subsidy you may receive through the CCS will depend on:
Your combined family income
The number of hours you work, study or participate in recognised volunteer work. This is called the 'activity test'. If your child is in the year before school, if you are on a very low income, or if you are on parental leave, you will not have to pass the activity test to receive some CCS.
Your child will need to meet immunisation requirements and you will need to meet residency requirements to be eligible to receive the CCS.
Try our CCS estimator tool here.
You can also calculate what your out of pocket child care costs will be on the government's child care subsidy calculator.
Additional Preschool fee relief
In addition, the NSW Government is providing up to $2110 in fee relief for preschool aged children who are enrolled in the preschool program at SDN Children's Services from 2023.

If your child will be 4 on or before 31 July 2023, this additional funding could mean up to $40 a week in fee relief to your family, on top of the existing child care subsidy.
Read more about the NSW early years commitment. 
If you've read this information and you're still unsure about what you'll pay, please call us or book a centre tour. We're happy to answer your questions.
0-2 Babies
Change of clothes x2
Hat – sun safe  
Shoes and Socks
Warm clothes / Jacket (for outside play)
Shoes and Socks
Comforter – soft toy/blanket/dummy
Bottles and milk formula/breast milk
Blanket / Cot sheets
2-3 Toddlers
Spare underwear
Change of clothes
Hat – sun safe
Shoes and Socks
Warm clothes / Jacket (for outside play)
Drink Bottle
Comforter – for rest time
Blankets
3-5 Preschoolers  
Spare underwear
Change of clothes
Hat – sun safe
Shoes and Socks
Warm clothes / Jacket (for outside play)
Drink Bottle
Blankets
360 Virtual Tour
Explore this centre
Early education and child care
What we offer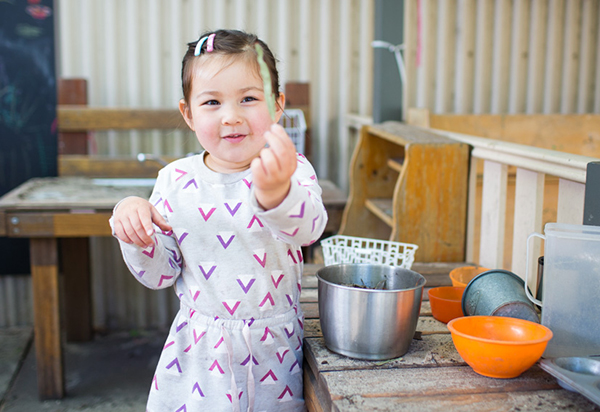 Learn More
Nutrition and Mealtimes
We provide children with a variety of healthy foods, and cater for children with allergies and intolerances.
Interested in how SDN Riverwood can help your child?
Call us today on 1300 831 445
SDN Centres
Other Centres Near Me
Learn more
You may also be interested in...