SDN Linthorpe Street provides high-quality early childhood education and child care for 50 children in the Newtown community in Sydney's inner west.
Our centre is on a quiet street in a Federation-style building with high ceilings and a spacious outdoor environment which has been recently renovated. New families are always surprised to see our large garden area – a rarity in Newtown.
Our team is qualified and experienced, and includes three university-trained early childhood teachers, four diploma-trained educators and eight certificate III-trained educators. Our team come from a variety of cultural backgrounds including Indigenous and non-Indigenous Australian, Greek, Bangladeshi, Mauritian, Turkish and Burmese.
Our educational program focuses on each child's interests, allowing them to develop at their own pace while helping them to prepare for school. We provide children with opportunities to take care of their natural environment, engage in small group play through learning centres, develop their appreciation for music and movement and learn about different cultures, with a strong interest in Aboriginal culture.
In our space for younger children aged six weeks to two years, we provide infants and toddlers with opportunities to explore freely and enjoy uninterrupted play in a safe and secure environment.
In our spaces for children aged two to three years and our preschool space we provide children with interest based project work which encourages the children to research and extend their learning about different topics. We also focus on assisting the children to develop their language and literacy skills throughout the educational program and support the children's emotional and social development as they form relationships with their peers, educators and the community. All the skills that children develop through our educational program are vital for school transition.
SDN Linthorpe Street welcomes children with disabilities or developmental delays, and families in need of support and assistance.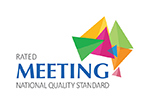 Our families say...
"The staff have been so thoughtful, generous and skilful in helping my child to settle in and then to thrive."
"The staff have a genuine love for their work and the children. The diverse community of team members bring their unique skills and cultural perspectives to the centre."
Learn More
Nutrition and mealtimes
We provide children with a variety of healthy foods, and cater for children with allergies and intolerances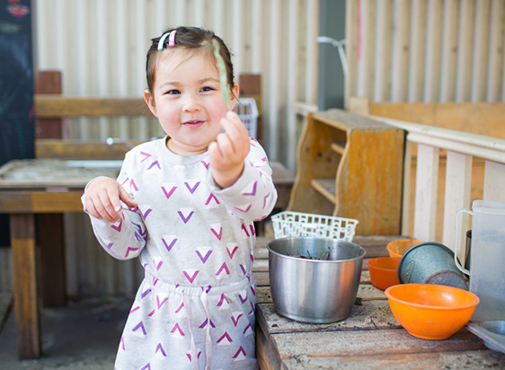 Centre History
SDN Linthorpe St, Newtown History
The traditional owners of the Newtown area are the Gadigal People of the Eora Nation.
SDN Linthorpe Street officially opened in Newtown in 1930. A need had long been recognised for a day nursery to serve the local working families living in crowded terraces in Sydney's inner west. In 1929 SDN purchased 3 Linthorpe Street, originally a purpose-built home and surgery belonging to Dr McClelland. The building was in very good condition with a large garden, and needed few alterations to make it a day nursery.
In recent times, the Ngara Nanga Mai Gathering Room opened at SDN Linthorpe Street to provide a culturally safe space for SDN's Aboriginal staff members, children and families. The site is also home to The Creation Snake, created by Gangari artist Kathryn Dodd Farrawell (Aunty Kathy).
SDN Linthorpe Street, Newtown has been providing quality early childhood education and child care for children for more than 80 years. Since its beginnings, the centre has reflected a strong connection with local families in a diverse community, and supported SDN's vision and commitment to enhance the wellbeing and development of all children.
Interested in how SDN Linthorpe St, Newtown can help your child?
Call us today on 1300 831 445
SDN CENTRES
Other Centres Near Me